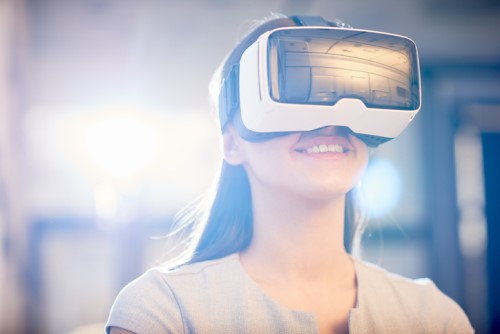 HRTechNews provides the latest updates on vendor financing, mergers and acquisitions, partnerships, and major product launches and updates.
Evive Labs set to develop next-gen benefits tech solutions
Evive, the benefits management company operating in Chicago, has formed an independent operating unit tasked with developing immersive technologies for use in employee benefits and human capital management. The unit, dubbed Evive Labs, will focus on deep learning, augmented reality, and conversation tech to build apps that maximize work/life, health, and financial benefits.
WorkLife Assistant opens wellness platform for employees of SMBs
WorkLife Assistant, a Massachusetts-based personal engagement and wellness platform, has created a new portal specifically for employees of small and midsized businesses. The site is said to offer resources and tools to support employees' lifestyles and their well-being in the workplace. Users can access content such as on-demand courses, coaching options, and interactive challenges.
BambooHR launches time tracking software for hourly workers
BambooHR, a Utah-headquartered HR software company, has introduced a new time tracking and payroll management tool for hourly workers. BambooHR Time Tracking features self-service time entry, automatic overtime calculation, and streamlined approvals. Workers are also notified about updating their timesheets before the end of the pay period, while managers are reminded about approving records before the payroll is processed.
E-learning tool from eLogic enhanced for Android mobile users
Florida-based eLogic Learning has launched a new version of its award-winning mobile app eSSential LMS for Android phones and tablets. The homepage of the e-learning tool will show courses in progress and the deadlines for coursework. The mobile app will also send users alerts regarding due dates, messages, events, other course-related updates.
Search and match module baked into QJumpers applicant tracking system
QJumpers, a recruitment tech company based in Texas, has incorporated a new search tool into its applicant tracking system to source and engage highly qualified candidates. The AI-powered Global Search and Match module mines data publicly available on networking and social media sites as well as corporate profiles. Recruiters can invite their target candidates to apply with one click.
Related stories:
HR Tech Roundup: Pared, Bind Benefits, Global HR Research
HR Tech Roundup: Glassdoor, Beamery, eBenefits
HR Tech Roundup: Homebase, Breather, TrueBlue