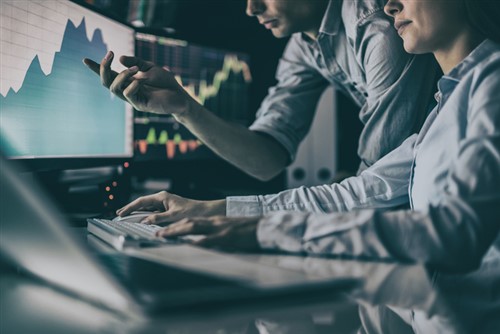 HRTechNews provides the latest updates on vendor financing, mergers and acquisitions, partnerships, and major product launches and updates.
HR tech startup Clear Review secures £500,000 to boost performance management system
Clear Review, the UK-based performance management technology group, has received more than US$660,000 in fresh capital from Mercia Technologies. Investors are hedging their bets on Clear Review's performance review system, which veers away from 'outdated' annual or semi-annual appraisals. The company is known instead for promoting continuous performance management through one-on-one conversations and real-time feedback. Clear Review is aiming to expand its workforce with the funding.
Medix kicks off job search and talent management tool Aha!
Medix, the US staffing and workforce solutions provider, has released a digital platform dubbed Aha! to assist clients from science, technology, and healthcare industries with talent acquisition and management. Medix clients can submit job order requests; monitor recruitment progress; access the Spark messaging tool to communicate with applicants; and review In-Sight data. Jobseekers, on the other hand, can upload their resume, explore the jobs board, or take an online skills assessment.
Wellness Workdays launches one-stop wellness solutions platform
Wellness Workdays, a corporate wellness programs specialist headquartered in Massachusetts, has opened an all-in-one portal for employers and benefits consultants. The platform, accessible from any device, is designed to tackle employee health risks and encourage members to pursue positive lifestyle changes. Employers can customize the portal according to their brand; access management and tracking tools as well as real-time data; and offer individual, peer, and team wellness challenges.
Perkbox and PensionBee team up to consolidate benefits and pension solutions
Perkbox, an employee benefits platform in the UK, has joined forces with online pension manager PensionBee to enable users to retrieve and merge old pension records into an online system. As individuals move from one employment to another, they can lose track of old pension pots. PensionBee is currently the UK's only tech solutions provider capable of tracking and consolidating past records of savings.
Cloud-based HR tech group PlanSource named 'Best Workplace' by Inc. Magazine
PlanSource, a cloud-based benefits and HR tech group operating in Florida, has been cited as one of Inc. Magazine's Best Workplaces for 2018. The annual recognition vets some 300 companies, out of thousands, and reviews their workplace culture, employee engagement, and benefits initiatives. "True honor comes from our employees who have helped make our culture the cornerstone of our success," said Dayne Williams, CEO of PlanSource.