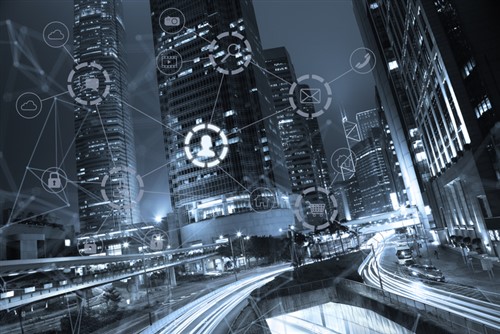 by Alex Haloulos, Director, Sage People
A robust and comprehensive business case is the most powerful tool you can use to achieve your HR technology investment ambitions.
Packed with tangible benefits, clear facts about ROI, and information tailored to meet the needs of key stakeholders, it can give decision makers the confidence to say yes.
Here are five critical elements to include in your business case:
Outline the need for change
Without stating the compelling need for a new HR system, it will be hard for key decision makers to justify the investment. State your needs succinctly and without exaggeration.
For instance, HR may be held back by manual and time-consuming processes. The current HR system is outdated and can't scale with company growth. Or HR needs more visibility to identify employee strengths and resolve issues.
Identify the benefits of investing in new HR technology
While there are many benefits to investing in the latest HR technology, it's important to highlight those that solve for your company's needs or challenges.
These can include increased productivity through automation of manual processes, more visibility of your workforce so you can pro-actively address issues, more efficient management of personal data to ensure compliance, and many more.
Demonstrate the ROI of new technology
When you're competing with other departments for budget, it's essential that your investment proposal has a clear, demonstrable ROI.
This may mean calculating, for instance, the labour costs the HR department can avoid by automating processes or gaining more workforce visibility.
A good example of how you can present a breakdown of ROI is Forrester Consulting's study, The Total Economic Impact™ of Sage Business Cloud People, which outlines the cost savings and business benefits of the system.
Highlight the opportunity costs
Along with cost savings, don't ignore the potential cost avoidance benefits. What is the cost if the business doesn't implement a new HR system?
For instance, without a new system, you won't have the latest tools to seek out the best talent ahead of competitors. Nor the visibility to ensure you meet the needs of your employees and prevent them from leaving the business. And you'll lack sufficient control over your workforce data, which may one day result in non-compliance, a data breach or fine.
Gain early support of key stakeholders
Your business case can be flawless but without key stakeholder buy-in, you're unlikely to get very far.
Choose carefully on whose heart and mind you should win over to gain an influential ally who understands and can help you realise your HR ambition.
Remember to consider the needs of IT, Finance, Legal and Compliance, your CEO or MD, and your employees. By getting them involved in the process, you can make the final purchasing process quicker and easier.