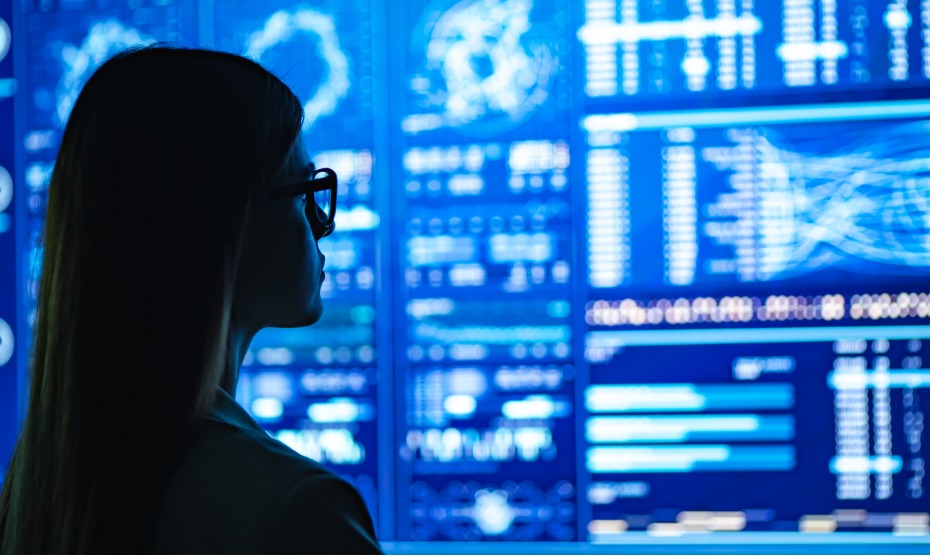 Data literacy – or the ability to read, work with, analyze and argue with information – is an essential skill required for successful business.
With the increased presence of automation, robotics and artificial intelligence, data has become a universal language and those who master it are set to reap the rewards. However, it's not just an individual skill set – it's a cultural mindset that needs to permeate across an organization to provide the greatest value.
Greater enterprise value
The Data Literacy Index – commissioned by Qlik and conducted by IHS Markit and Wharton School academics – found that data literate firms have a much higher enterprise value of between 3% and 5%.
Companies with increased valuations also saw similar improvements to productivity, gross margin and other corporate performance metrics, thanks to improved individual data skills, the democratization of data across their enterprise (not solely in IT), and overall enablement of employees to make data-driven decisions.
No matter the department or business function, data has the potential to drive more profitable operations, particularly as firms move through the Fourth Industrial Revolution and battle with an uncertain economic outlook.
READ MORE: Outdated HR tech? It's ruining employee experience
Data literacy helps to transform organizations by enabling employees to make more informed decisions at every level; whether that's managing hospital beds, understanding the role of discounts in improving sales, or informing product design.
With the right consumable information at their fingertips, organizations can make better decisions based on insight and experience, rather than instinct, and ultimately improve their bottom line.
Integrating data skills
Becoming a data literate organization requires top-down vision, support and investment. Management needs to communicate to employees the importance of using data in decision-making, advise on the technical and human resources available to encourage this, and coordinate the access and use of data across the organization. It's important that every individual understands the vital role they play in sharing data-driven knowledge and techniques with their peers.
As part of this, some organisations will choose to integrate data literacy into their existing skills initiatives, while others may choose to purchase learning software and even books about data to aid workforce development.
Above all, creating a strategic framework will empower employees with autonomy and structure to get them thinking about how they can use data every day. There are free resources available at the Data Literacy Project, including an adoptive framework, free courses and accreditations to help individuals become more adept at working with data.
READ MORE: The evolution of the CHRO
Together, these elements are crucial for businesses that want to achieve a strong baseline of data literacy and reap its rewards.
Embracing the opportunity now will give companies an advantage, but before long it will be essential to survive.
Jordan Morrow is the global head of data literacy at data visualization software company Qlik