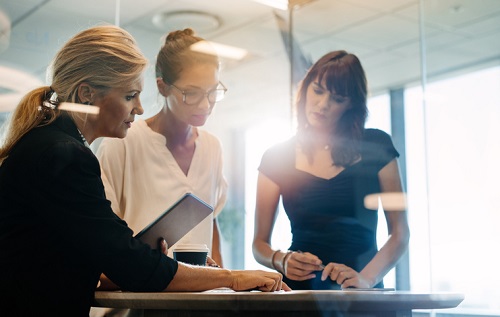 Becoming a strategic partner to the business is a holy grail of sorts for HR leaders. Are professionals in Asia there yet — or is there more that leaders need to do to achieve the status? We spoke to Eric P. Riego de Dios, Baker McKenzie's Global Process Owner for Hire to Retire to get his insights.
"Much like in other regions, you have HR practitioners focusing on operational excellence and those who are paving the path for new ways of practicing the discipline," Riego de Dios said. "We have the same mix here in Asia."
With economic growth and more dynamic employment cycles, he said the people leaders of Asia are being driven to achieve both operational excellence, and finding more innovative ways of driving performance and engagement.
He added there are "pockets of opportunities" for HR leaders to excel, but it won't always be at the same pace across the region. This is due to the sheer diversity of Asia and the different speed and type of growth across varying industries. HR practitioners are also part of changing organisations with shifting complexities.
"I hope that we can enhance the capability of our HR practitioners making it more autonomous," he said. "That is why I applaud the proactive action taken by some consortiums in the Philippines, where they go to different provinces and conduct upskilling seminars for colleagues in their own location.
"We need to be able to define our future HR capabilities so we can identify opportunities and build our skill set to enable successful delivery."
Advice to gain greater influence
When asked what HR leaders can do to become more strategic, Riego de Dios said the most crucial is to always be present and visible in the organisation.
"They would have to attend, not all meetings or events, but all the key critical decision-making sessions," he said. "We cannot influence if we are not present."
He added that another necessary quality to have is courage. Firstly, courage is needed to volunteer ideas and introduce something new to push the boundaries of innovation. Secondly, HR needs to have the courage to 'question, challenge and push back'.
"We have always been the conscience and sometimes the virtuosity of the business," he said. "We have to continue to be so, with much less trepidation."
Thirdly, as leaders, HR needs to be courageous in accepting weaknesses and mistakes.
"It gives us greater credibility," he said. "This vulnerability makes us more believable and authentic."
Agility is also a vital element for HR to adapt well and even predict oncoming changes.
"Successful people leaders of the future are those who are able to stay relevant because they either predict or create disruptions," he said. "They are the ones who have the courage to venture into the unknown, and the courage to push back or push forward with an intrepid voice."
Catch Eric P. Riego de Dios at the upcoming National HR Summit Philippines on 24 April at Marriott Manila. Click here to register and book your tickets now: hrsummit.com.ph