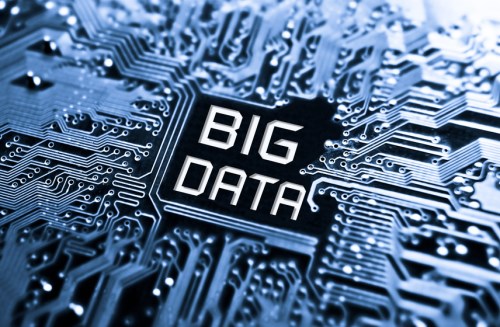 Not only has the rise of big data created new in-demand jobs, but has also transformed existing jobs and how employees perform them.

A recent survey of analytics professionals by the Institute of Analytics Professionals of Australia (IAPA) found that 55% of these employees identify big data analytics as a skill for improvement.

It is the most commonly cited skill, followed by machine learning and artificial intelligence, digital analytics, business leadership and management, and communication and influencing.

However, one challenge facing this shifting paradigm is that it is becoming increasingly harder to hire the right people and replace top talent.

In order to address this talent crisis there have been calls for organisations to place a greater focus on continuous learning and examine ways in which big data can impact this.

Fortunately, the surge of Millennials into the workforce, combined with the shift towards flexible work means that continuous learning is becoming the new norm in many organisations.
Sylvia Vorhauser-Smith, Senior Vice President of Research at PageUp – an HR software company, said this shift will enable organisations to move towards self-directed, employee-centric, continuous learning.

"Organisations that are joining this journey stand to unlock untapped reserves of talent and potential, and ultimately maximise business performance," she told L&D Professional.
Vorhauser-Smith pointed out that today's learners are demanding that education be available wherever, whenever, and that advances in technology have increased our appetite for rapid access to relevant information and workplace learning that's simple, social and spontaneous.
"We expect to see artificial intelligence and augmented/virtual reality play a significant role in the future of learning. The richer the learning experience, the greater will be its adoption and effectiveness," she said.
In the meantime, some L&D professionals are calling for organisations to rethink how their training programs are structured so that these changes in workplace learning can be accommodated.
Kate Barker, vice president at Global Human Resources executive advisor at
SAP
SuccessFactors, told
L&D Professional
that "traditional, staid, lengthy, and inflexible" programs are no longer fitting the bill.
"An increasingly global economy, rapid technological advances, and a more networked world has accelerated the pace of change organisations must manage to stay competitive," she said.
According to Barker, leaders have every reason to be worried about ensuring that their workforce possesses up-to-date skills that are focused on helping the business compete.
"We need to rethink the way we're developing our workforce – everything from the learning methods we use to the content we deliver, to the technology we use to deliver it," she said.
The answer, says Barker, is creating a High-Impact Learning Organization where work and learning is intertwined and organizations that can embed learning in the everyday flow of work which have direct impact on both the business and employees.
"The new research contained in the Bersin by
Deloitte
report introduces the Learning Organization Maturity Model and the factors that influence learning organization maturity," she explained.
"The most important factor for leaders was to create a culture of continuous learning as an organisational responsibility, not specifically limited learning to learning and development departments."
Related stories: