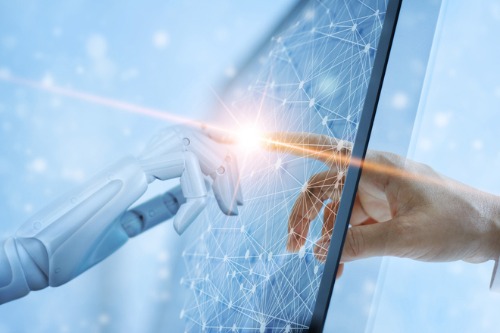 A 15-minute video is all it takes for a new software to evaluate the strengths of a job candidate – and it's all through the power of artificial intelligence and facial analysis.
While most video-based assessments will only schedule the interview, record a clip of the Q&A, and send it off to a human recruiter for screening, this new breed of software reportedly uses AI to examine the candidate's reactions closely.
Recruitment technology specialist HireVue developed the software, which claims to pick up hundreds of signals in a person's language, tone and facial expressions.
READ MORE: This robotic recruiter wants to make interviews 'less scary'
The system detects subtle movements and inflections – from the candidate's twitch of the eye to the pitch of their voice – while the applicant responds to a series of questions or instructions.
The algorithm behind the new tool purportedly compares these data sets against 25,000 other data points taken from the profile of successful candidates.
"If someone speaks really slowly, you are probably not going to stay on the phone to buy something from them," said Loren Larsen, HireVue's chief technology officer in a report from The Telegraph.
Vodafone, Unilever and Hilton are said to be among the 700 companies that rely on the candidate screening tool.
But, as with all machine learning software to date, the data sets used in training the algorithm are believed to be limited. Some experts are hence wary that the AI system would only replicate the biases inherent in the data sets, such as prejudice against certain classes.
For Anna Cox, professor of human-computer interaction at University College London, the system might be able to select candidates who do particularly well in interviews. However, it might also run the risk of eliminating applicants who do not excel in this activity but who have the necessary skills for the job the employer is hiring for.