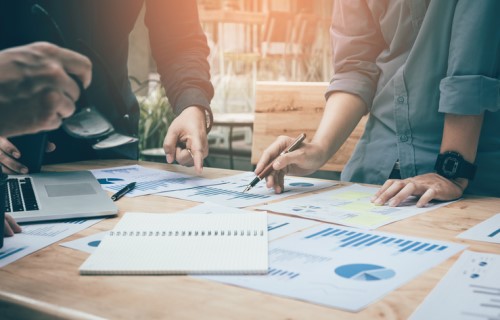 HR Tech News provides the latest updates on vendor financing, mergers and acquisitions, partnerships, and major product launches and updates.
Shaquille O'Neal backs gig workforce startup Steady
Former NBA star Shaquille O'Neal is lending both financial support and star power to on-demand workforce assistance startup Steady, which recently raised US$9m in series A funding. Steady, which is headquartered in Atlanta, runs a platform that connects gig workers to on-demand or contract work opportunities based on their abilities, interests, location, and schedule. As an advisor and advocate, O'Neal will be sharing stories about Steady across media platforms.
Worklete raises US$6.5m to help companies prevent workplace injuries
Worklete, a US digital health platform helping companies worldwide prevent workplace injuries, has scored series A funding of US$6.5m. The platform, purportedly used by 20,000 frontline employees in labor-intensive environments, aims to teach users how to move correctly to avoid musculoskeletal injuries. In 2017, the direct costs of workers' compensation claims reached US$96bn, Worklete said.
SmashFly introduces AI-enabled recruitment assistant Emerson
SmashFly Technologies, a US recruitment software specialist, has introduced a new AI-powered recruitment assistant dubbed Emerson. The AI assistant is incorporated into SmashFly's own candidate relationship management tool Smart CRM and designed to automate time-consuming recruitment tasks. SmashFly said it aims to give a positive candidate experience on the front end and streamline the talent acquisition on the back end.
Intertek acquires workforce training solutions provider Alchemy Systems
London-based quality assurance provider Intertek has acquired Alchemy Systems, the US software company offering workforce training and communication solutions. Intertek aims to expand into People Assurance to enable companies to improve operational efficiency and mitigate safety risks through proper training and coordination.
Sagewise smart contract specialist scores US$1.25m in seed funding
US tech company Sagewise has raised US$1.25m in seed funding to expand its own platform for handling disputes concerning the development and execution of smart contracts. As a digitized version of traditional contracts, smart contracts are designed to enforce the terms of a deal through a computer program. The company currently offers a software development kit that allows users to monitor and freeze contracts while disputes are being resolved.