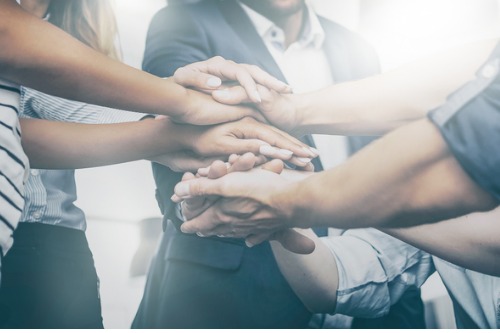 An authentic company culture is no longer a 'nice to have' – it's s prerequisite. In fact., according to Deloitte, 94% of high-levels executives and 88% of workers think a unique organizational culture is critical to overall business success.
And whilst there's been plenty of research on how an over-reliance on technology can destroy a culture, HR leaders should now be considering how best to utilize new tools to enhance their company value proposition.
We caught up with Lauren Guilbeaux, sales director at Culture Amp and speaker at HR Tech Summit New York, who talked us through what an authentic piece of HR technology looks like.
"I think a really integrated piece of technology that gets at the real problem and drives change in a way in which humans can consume it, can make all the difference in the world," she prefaced.
"Us as HR professionals, and others in this space, we have tons of data everywhere. That being said, if we don't bring all that information together in one place, providing easy and simple actionable insights, the data is rendered useless.
"There's so much change we can make within the culture of our organizations. And that cultural change has the ability to drive change in the world."
To help get creative juices flowing and thinking about how you can implement tech to change your culture, HR Tech News has listed three examples below.
Reward
Use technology to recognize and reward your top talent. A report from ThinkSmart found that organizations which use incentive programs saw a 79% success rate in achieving their long-standing goals. Try implementing a system which not only lists monetary bonuses for staff, but also prompts managers to give face-to-face recognition.
Communication
Workplace chat rooms are nothing new – but you might be surprised at how much has changes since they first emerged 20 years ago. Nowadays, communication platforms are an essential way of reaching out to staff and, more importantly, of letting employees speak to each other in a safe and friendly environment.
Training
It's no surprise that a company which offers continual learning and development opportunities has great retention rates and a stand-out culture. Using more personalized, Netflix-style training programs means that employees can take charge of their own futures. A win- win all round.
To hear more from Guilbeaux, and other stand-out industry leaders, book your ticket to HR Tech Summit New York.