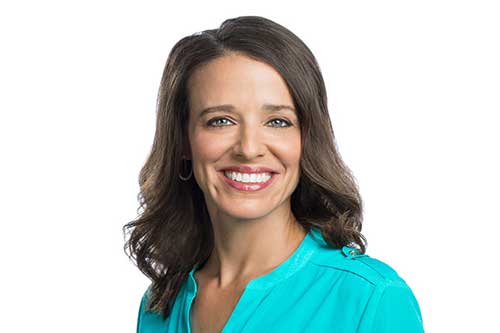 With 93% of Workday employees rating the company as a great place to work, the software group has become a trusted name in the HR technology space.
The company specializes in human capital management software – so it's no surprise that the team consistently ranks high on Fortune's list of 100 Best Companies to Work For.
"With our emphasis on our employees, we do put a lot of value in how technology can support us," shared Ashley Goldsmith, Workday's chief people officer, in an interview with HR Tech News.
How to create a positive employee experience
Redesigning employee experience isn't accomplished in one massive HR project. It's in the "thousand little details" that make everyday work meaningful.
"One of the most important things we can do," Goldsmith said, "is to understand the sentiments of our employees." To do this, the company uses proprietary technology to run a weekly pulse survey.
The responses populate a dashboard from which managers glean insights about life in the company. The survey seeks to identify opportunities for improvement and, together with Workday Learning, offers managers resources on how to enhance workplace culture.
"If I'm a manager and one of the things I need to improve on is listening, not only can I see that in my dashboard, but I can also take advantage of learning provided to me right there on my device, or on my computer, so I can continue to improve the experience," she said.
READ MORE: Are you investing in next-generation HCM software?
"For us, as HR practitioners, we have a wonderful amount of data that allows us to understand where to focus our efforts as an organization, so that we are able to create this consistent employee experience at a high level for all of our employees – no matter where they are, who they are – across the organization."
But having responsive technology is only one component of experience design. Senior leaders also have to be committed to the company's values.
Workday, for example, promotes the VIBE philosophy – shorthand for 'Value inclusion, belonging and equity.'
By showing people you care, they in turn will "provide the very best in innovation and customer service," Goldsmith said.
And, indeed, customer momentum has been growing, Workday reports. The company offers the best example of how putting employees first can drive business success.
Leadership that listens
Goldsmith's own leadership principles center on humility, listening and empathy – values she acquired through Workday's culture, she said.
READ MORE: How to build a 'Chief Diversity Officer'
"It's so important not to let your position or title get in the way of making a real connection with people, people at any level, or any particular role in the organization," she said.
"If you're able to really connect with people and really hear what's going on, then you'll understand a lot more about your business. No matter if your business is large or small, geographically dispersed or in one location, you will have your finger on the pulse and really understand what matters most."
Goldsmith also encourages HR professionals to be "attuned to change and picking up on new innovations."
"Technology is a big piece of that. Proactive curiosity is a real competency in HR leaders. By that I mean, really wanting to know what's different, wanting to understand what's changing," she said.
"I think it's a really exciting time for HR, for CHROs, to take on a more modern approach to business. Business is so competitive today. The world is changing so dynamically."
"As HR professionals, we have the opportunity to lead and play an incredibly strategic role in business success – with people being more important than ever to the success of organizations."