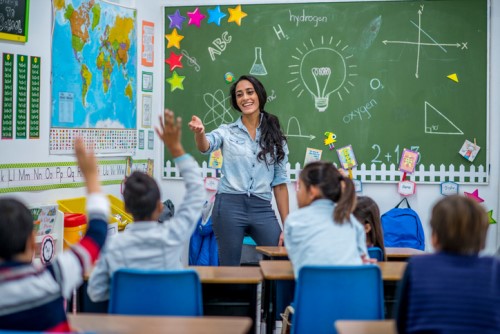 From post-it notes to Google Docs, nonprofit organization Rocketship Education had long depended on different tools to collaborate and manage office processes.
While most productivity software were simple enough to handle certain tasks, using them to look after the HR needs of more than 200 employees reportedly became frustrating and time-consuming for the staff.
Rocketship Education is a California-based network of public elementary charter schools. Operating across multiple locations, the nonprofit said it needed a new HR system – one that would aid it in its goal to "empower teachers, engage parents, and inspire communities".
Considering how the education sector relies heavily on reporting tools, Rocketship wanted software that could be customized for reports; support employee self-service; and offer access through mobile phones or tablets.
Before searching for new solutions, the team used an external site for processing employee information and benefits. This third-party site, however, failed to integrate into Rocketship's IT system, so users had to log in and out of the platform to access information. Because of the disconnect, there was no way of tracking updates to the entries.
After a thorough screening process, Rocketship elected to use Sage Business Cloud People for its adaptability, flexibility, and client support.
"We were expecting to be told what we could and couldn't do. Instead, we were asked how we wanted it to work based on the way we work, using our workflows with our Rocketship language," said Dynasti Hunt, Rocketship's vice president of HR at the time.
"We had an expert consultant as a single point of contact who, as part of the implementation team, helped ensure we got what we needed so that the system met our needs," Hunt said.
The new system enables Rocketship to pull up accurate and up-to-date reports on the workforce. While managers have gained access to people data, employees now enjoy greater control of their HR, benefits, and training information through a self-service function. Mobile support also allows managers to monitor teams even when HR staff are away from their desk.
The convenience of using Sage Business Cloud People has resulted in the 100% adoption of the HR management system, according to Rocketship.
Related stories:
This flexible HR system is perfectly future-proofed
How cloud HCM offers 'seamless' UX
How HR apps solve healthcare staffing needs