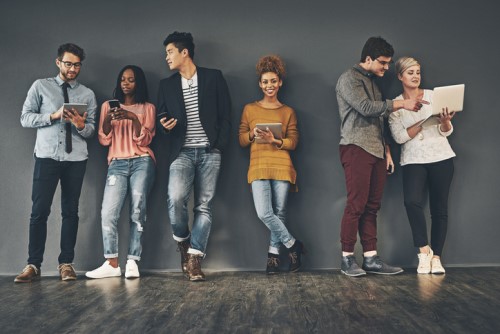 HR Tech has taken workplaces by storm, as more and more employees expect the latest digital trends in their organizations.
In fact, technology has become so important to candidates that one third of them would turn down a job offer if the company didn't offer flexible workplace tech.
According to a report from TeleWare, nine in 10 (87%) employees think it's essential to choose the hours they work and where from. The widespread use of workplace tech has enabled employees work flexibly and remotely, meaning work-life balance has significantly improved as has productivity.
However, it seems as if businesses are slow on the up-take – as less than three in 10 employees work for companies that operate flexible working schemes for all. The ability to work away from the office is even more important to Millennial employees, with 93% saying they need to chose the hours and place they work.
"Millennials often get labelled as the digital nomads, expecting work to fit around their lives," explained Steve Haworth, CEO at TeleWare.
"However, our research reveals that the appetite for flexible working and a 'work from anywhere' culture isn't just confined to those under 35. Many businesses are falling at the first hurdle in attracting staff by not providing attractive, flexible working options. Losing valuable talent to businesses that embrace flexible working styles for all levels."
Speaking of innovative tech trends, HR Tech News recently reviewed the popular HRIS platform, Namely. Find out the verdict here.