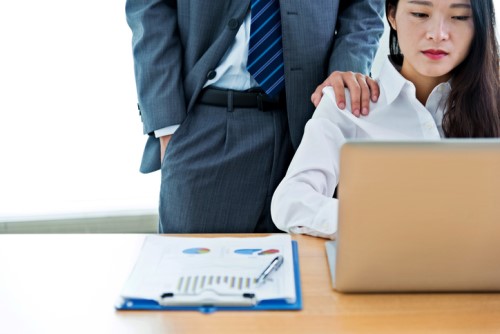 2018 was the year of #MeToo, as celebrities and employees alike came out in their droves to condemn workplace harassment.
But with the rise of social media and online bullying taking hold of our offices, how can employers go about wholly eradicating abuse in their organizations?
Enter Callisto – a new platform which aims to combat sexual harassment in the workplace. A non-profit organization,
Callisto uses digital tactics to connect victims of the same repeated offender. Victims are able to write anonymous reviews in real-time, detailing their experiences, and are then connected to other victims of the same offender. This allows for legal cases to be built and for abuse to be eradicated.
The platform employs game theory – a mathematical tool which helps model the differing scenarios of abuse. In the organizational whitepaper, Callisto states: "In game theory terms, there is a first-mover disadvantage with high consequences for a victim when accusing a perpetrator. That disadvantage comes from the disclosure and resulting exposure of the victim, opening the victim up to consequences (countermoves in game theory) of retaliation, disbelief by authorities, reputation damage, and stigma."
Callisto protects the data and privacy of the victims, all safely guarded by a Legal Options Counsellor. Callisto has also authored The Survival Guide, a resource which aims to help victims through sexual abuse and take action against the attacker.
This novel approach to using technology to protect the safety of employees and reduce the likelihood of workplace sexual harassment is one which will undoubtedly take offices by storm. Recent reports have found that 19% of women and 13% of men face report harassment in the workplace – but important tools such as this one should encourage more survivors to come forward.