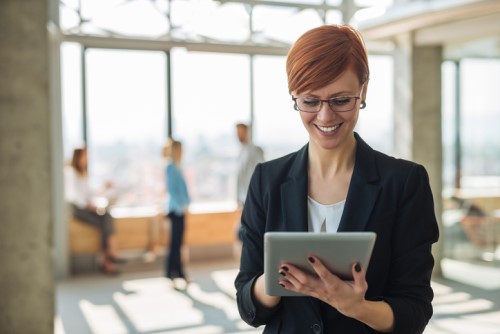 How do you know which HR Tech tools are here to stay and which are fad-driven wastes of money? In this new age of electronics and AI, you can be easily misled into buying software that's just not right for your organization or your people.
We spoke to William Tincup, president of RecruitingDaily.com – and speaker at HR Tech Summit, launching today in Toronto. He gave us the low down on what tech is worth investing in whilst also revealing the biggest mistakes your making when it come sot implementation.
"The predictive technologies, in particular those tolls which help us predict success, will be pretty big business in the coming years," explained William.
"If you look at the value chain of HR– from sourcing to ATS, ATS to onboarding, on to core and payroll and benefits, with talent management overarching it all – you can see they're all vertically aligned.
"Any technology that allows you to predict what's next are really taking off. In performance and succession and compensation – really and technology that helps you see what's around the corner are tools that organizations should really keep their eyes on."
The worth of this new type of technology stems from a renewed interest in data – namely, what we can glean from all that information we've been mindlessly storing.
"HR leaders really need to be asking themselves on question; does this technology make me smarter?" explained William.
"Because for a long time, HR tech has been seen as a repository; somewhere we simply store data without asking anything from it. Now, HR is looking to see what that data supposed to tell them, as an organization.
"How does it inform business decisions? The tech that's catching on are the ones that look at data in a different, ones that see data has a responsibility to inform the end user – in both a predictive and reactive way."
Once you're confident you've made the right choice in software, you'd be remiss in thinking your journey ends now -as William tells us.
"The biggest mistake organizations make in regards to HR Tech is change management; which essentially comes down to training. It's important to remember that everyone learns differently. HR Tech isn't consumer grade software, and until we get to that level of intuition employees need to be schooled in how to implement this level of tech. This is the responsibility of both the vendors and the practitioners.
"We used to think that the buying part was the job entirely. And that the tech was somehow independently going to solve all of our problems. We need to realize we will never glean any value from any software unless we teach people how to use it."
William spoke at our HR Tech Summit in Toronto this week – make sure you check out all the upcoming highlights from the two event-filled days.