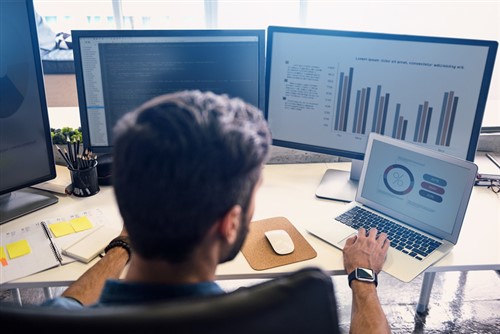 HR Tech News has kicked off a new series examining best-of-breed HR tools and platforms. We began by introducing an HR information system (HRIS) highly rated among small and midsize businesses: BambooHR.
What is BambooHR?
• A modern platform
The cloud-based HRIS is known for its clutter-free and easy-to-navigate interface. This user-friendly design is crucial because it simplifies a number of data-driven HR functions.
Just imagine having to manage hundreds of employee profiles on a system with too many tabs and drop-down options – or, worse, on a system that lags!
Good design is one advantage that the sleek, modern (and often cloud-based) HR platforms of today have over the HCM systems (often built on-premise) from the past two decades.
• It's an HRIS, not an HCM system
BambooHR offers a simple platform – and this is ideal for businesses that might only be able to afford one tech solution at a time, instead of an entire suite, or cautious of deploying just any new tool.
Other more elaborate and more expensive HCM systems, like industry heavyweights Ceridian, Ultimate Software, and Oracle, are in a race to provide large organizations with a comprehensive suite of tools.
That's great for businesses whose workforce often numbers by the tens of thousands or whose operations have grown complex.
Big brands play in the big leagues, so buyers will often find different modules for HR, payroll, time tracking, or compliance all built by the same vendor specifically for the same platform. (It's similar to iPhones running only iOS apps.) This is done so that different departments can manage employee data within the same ecosystem.
BambooHR specializes in a few core HR functions but allows for integration with other vendors. Companies might already have a time-tracking or payroll management solution in place prior to their deployment of BambooHR.
But users can simply link together other software solutions they have purchased – provided they are compatible. Integration is thus made possible by the HRIS' Open Application Programming Interface.
What BambooHR offers:
• Applicant Tracking System
• Employee Self-onboarding
• Time-off Management
• Employee Database and Records Management
• Performance Management
• HR Reporting
• Electronic Signatures
• Custom Workflows
What BambooHR should improve:
• Customization and interoperability
Two of the most common complaints we heard from customers were 1) limited customization options when processing documents such as offer letters or when attaching files and 2) limited flexibility when integrating third-party solutions.
At present, the programming interface allows users to introduce about 20 other HR and business management apps into the HRIS. But considering how there are hundreds of HR technology solutions on the market today, those options seem to be just a fraction of what's compatible.
Buyers would do well to examine closely which brands fit into the BambooHR universe.
• Customer support
The BambooHR team is known to walk clients through the implementation process; this has won over many users. Consultants also offer to hold weekly calls to check up on clients.
However, some reviewers have reported how customer support eventually wanes, with agents leaving users to "figure out our problems with the software ourselves and basically just [sending] us links to tutorials".
Pricing
At a subscription basis of about US$5 to $7 per employee per month, BambooHR doesn't come cheap for a solution marketed toward SMBs (some go as low as US$2 per employee per month).
However, reviewers have also pointed out that BambooHR's range of functionalities and ease-of-use prove the HRIS is worth your money.
Have you decided on an HR software yet? Next week, we'll be reviewing an HRIS described by some as "fun and friendly". Can you name what it is?