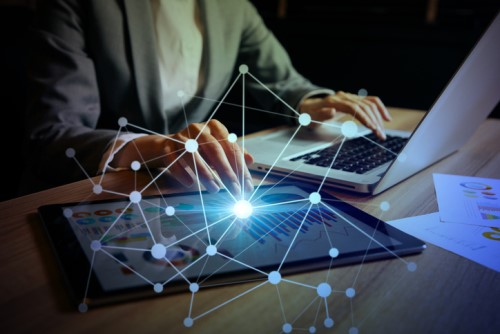 Every week, HR Tech News takes a look at an HR software to understand what customers love (and question) about the platform – and whether it's worth your pennies.
Fun. Friendly. Those are two words you'd never expect to hear when describing software. Let alone enterprise software. Then again, this is people management we're talking about.
On the online forum Quora, one HR information system (HRIS) has been called fun, friendly, and easy to use: Namely.
What is Namely?
The cloud-based HRIS is built for small and midsize businesses with an employee base of up to 3,000. The platform combines core functions such as administration, record-keeping, payroll, and benefits with strategic functions such as goal setting and performance management.
Namely has made a name for itself because the settings are easy to configure to an organization's technical requirements. Even the design can be customized to fit the company culture and employer brand. One example is how managers can appoint different levels of access to different team members with a few clicks. The HRIS gives clients greater control over the way the system will look, feel, and operate.
What Namely offers:
Employee data management
Workflow management
Organizational charting
Pay calculation
Payroll tracking and auditing
Benefits administration
Leave approval
*Report builder
HR data integration
Performance planning
Performance tracking
Succession planning (candidate search)
Onboarding / new hire monitoring
Corporate goal setting
Individual goal setting
Other nifty tools within the interface:

Social news feed
Calendar
Directory
Employee profiles
Customer support
Namely has been praised by users for its stellar customer support. Instead of being directed to a 1-800-number, each client is assigned a contact person or partner who understands the client's needs. The company is also said to be receptive to customer feedback.
Pricing
Namely costs about US$12 per employee per month. That's steep for a software vendor competing against others that are going as low as $2 per employee per month for SMB clients. BUT, if your organization puts a premium on easy customization/configuration and great user interface, then that $12 rate is certainly worth it.
Do you use Namely? Tell us about your experience! If you're still shopping around for HR tech, let us know which software you'd like us to review.