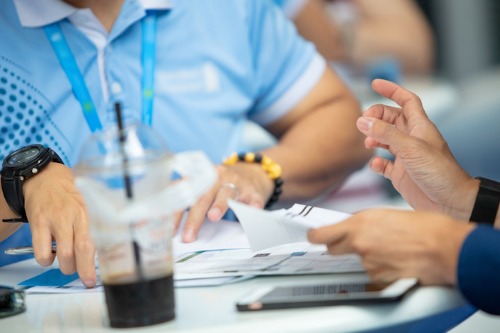 Necessity is the mother of invention – and, as the workforce continues to grow at an exponential rate, it's no surprise the HR technology is a booming sector.
That being said, it's increasingly clear that employers aren't using their new gadgets to their full potential. A recent survey from ABBYY, found that certain tasks at work still need automating – and their annoyances are starting to grind down workers' will.
The study found that 63% of employees would outsource tasks to a robot given the chance, with one quarter of workers waiting to be promoted to do the tasks they really hate.
"It is encouraging to see that the majority of UK workers would welcome the opportunity to delegate tasks – particularly those that are less interesting – to robots," added Anthony Macciola, CIO at ABBYY.
"Whilst people may not enjoy spending time in meeting or speaking to customers or their boss, they clearly recognize the value they personally bring to those activities."
The top jobs employees hate in the workplace are:
1. Attending meetings - 24%
2. Reviewing long documents - 17%
3. Speaking to customers - 13%
4. Speaking to your boss - 11%
5. Manual data entry - 10%
6. Tracking hours/time - 10%
7. Taking notes in meetings - 10%
8. Processing documents, e.g. payroll and invoices - 9%
9. Booking time off - 9%
10. Reporting - 9%
The study also highlighted the top tasks employees would like to delegate to a robot:
1. Manual data entry - 16%
2. Taking minutes and notes - 14%
3. Electronic filing - 12%
4. Tracking hours/time - 11%
5. Processing documents, e.g. payroll and invoices - 11%
6. Attending certain meetings - 11%
7. Reviewing long documents - 11%
"For the vast majority, the idea of working with robots is still hypothetical," added Macciola. "However, we find that enabling employees to work in partnership with robots enhances their job satisfaction, allowing them to spend more time on adding value to their businesses where it matters most.
"Thankfully for both employers and employees, technology such as content intelligence solutions can help to take away these tasks – without replacing workers."