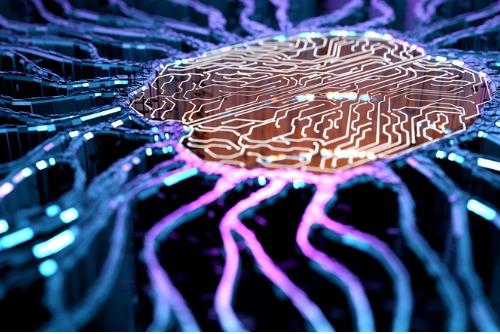 Is your HR team still on the fence about using technology powered by artificial intelligence?
SAP's survey findings might encourage skeptics to finally consider the power of AI, particularly machine learning (ML). Almost half of businesses (48%) that are leading the way said they had seen profitability rise.
Research also showed a similar percentage of companies – now reaping the rewards of machine learning adoption – expect revenue to grow by 6% in the two-year period of 2018 and 2019.
Aside from profitability and revenue growth, businesses also claimed to have more efficient and cost-effective processes and greater competitive differentiation as a result of the implementation. These companies have been identified as 'fast learners' in the race toward AI adoption.
"As a group, they demonstrate that organizations that aren't actively investigating ML's strategic relevance to their organizations are taking a big risk," SAP said. By 2020, the gap between fast learners and those unable or unwilling to keep up will reportedly widen.
Today, six in 10 HR teams deploy machine learning to enhance their own processes, while another eight in 10 do so for data processing and analytics, the study showed.
How did leaders in machine learning develop their digital strategy? SAP identified five traits common to fast learners:
C-level support: Senior management at top companies understands that machine learning isn't just another tech trend – it's a business strategy. They are said to be more open to change.
Innovation: Fast learners use machine learning to redesign and upgrade their business tools and set themselves apart from competitors.
New opportunities: Fast learners enjoy increased profitability thanks to improved business processes. They can also pinpoint new revenue streams by using more accurate data.
Relevance over cost: The finance and HR departments at fast learners turn to locally sourced tech that is reportedly more relevant to business. They opt for greater customer value over lower costs.
Enterprise-wide tech adoption: Fast learners don't incorporate machine learning piecemeal at individual business units or functions. Instead, they roll out new tech across the entire organization.
Watch the video below to learn more about how fast learners have the advantage in the age of AI:
Related stories:
Industry 4.0 instills 'more fear than comfort'
Thriving, not just surviving, in a digital age
Is the US workforce ready for the future?