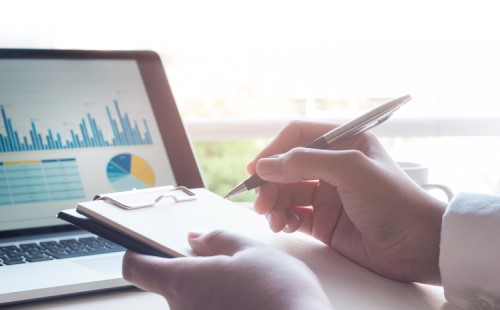 Boosting employee productivity has long been one of the main selling points for managers to buy into the latest HR technology. But, as a new Forrester study revealed, investing huge sums in shiny new tools won't necessarily deliver the productivity gains organizations are hoping for.
In the US, for instance, the past decade has seen productivity growth across industries plateau to about 1% despite organizations pumping money into emerging tech, Forrester noted.
Tech investments grew an average of 5% over the same period, yet the lag in productivity suggests the correlation between the two has "deteriorated" and that "tech spending is not delivering the same lift to productivity it once did," the analysts said.
"Given that US productivity growth no longer seems responsive to increases in tech spending, CIOs must seek alternative tech spending justifications," said Andrew Bartels, principal analyst and vice president at Forrester Research.
With productivity gains virtually flat-lining, information and technology leaders will need to change their game plan for winning management buy-in.
"Forrester recommends focusing on improving business effectiveness instead – increase the probability of good business outcomes and mitigate the probability of bad ones," Bartels said.
"When we trended productivity growth over the past decade across all industries, our analysis showed that increased tech spending is associated with worse productivity growth."
A warning to CIOs and CHROs
The report serves as a warning to enterprise tech leaders. "CIOs who continue to justify tech investments largely on increased productivity risk jeopardizing their own credibility," Bartels said.
"As the effects of stagnating productivity become more evident, CIOs will be called into question. To prepare for this scrutiny, CIOs must justify and defend tech spending through alternative validations such as business effectiveness."
While the analysis looked at the numbers at an industry level, some individual tech investments may still be justified on productivity gains, he said.
In mapping out a digital transformation strategy, CIO/CTOs and CHROs should thus consider the impact of technology on the enterprise more holistically – measuring workforce productivity not simply as an end in itself but as one of the many cornerstones of good business.
For CHROs, in particular, business effectiveness entails building long-term capability, not just short-term productivity. They will thus have to re-assess the correlation between their investments in HR tech and improvements in employee experience and workflow, and how these translate to their organizational culture.