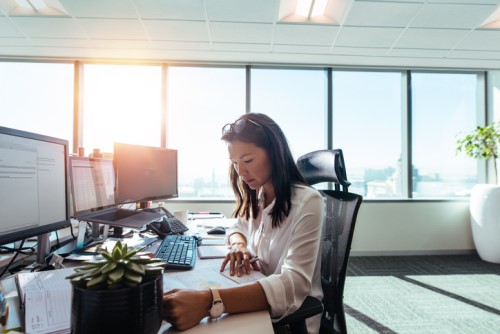 An all-in-one HCM software – offering both core and strategic HR functions – might sound too good to be true for managers who have tried (and failed) working with incongruent and outdated HR tech solutions.
Market research firm Gartner calls this problem the "growing frustration" of HR professionals over having to keep up with "disparate HCM solutions." Businesses are often left with a variety of tools that don't always work well together.
These practical issues – of how to outfit HR systems with different tools – were among the concerns echoed by respondents in our HR tech survey. Their questions came down to how easily users could get a system to work once the platform grew more complex and a variety of modules had been added.
One problem HR managers face, for instance, is how to streamline their HR and payroll processes through a single software. Kronos Payroll, from cloud HCM solutions provider Kronos, has been helping businesses address this challenge "by unifying HR, payroll, talent, and timekeeping."
The cloud solution is deployed through a single HR and workforce management platform, so organizations can glean insights from a person's complete employee history using consistent data.
Kronos Payroll places all the necessary data into one place to ensure accuracy. The tool aims to "empower" businesses in making data-driven decisions, Kronos said.
"Payroll is at the epicenter of business operations, where it can have a significant impact on the overall employee experience while also providing a real-time view into business performance," said Carrie Norden, vice president of payroll services at Kronos. "Organizations that replace outdated, legacy, or manual payroll tools with a modern cloud solution combining HR, payroll, talent, and timekeeping will remove many of the complexities associated with payroll, enabling the organization to spend less time on processes and more time on their people and customers."