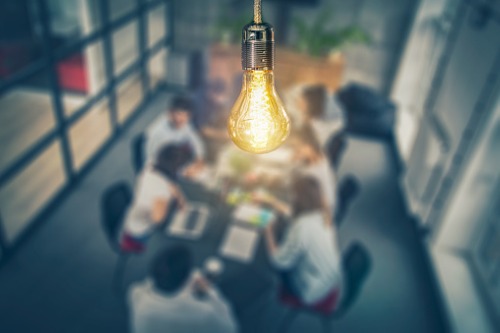 The chance to contribute to one's team – and to be recognized for it – is at the heart of a great employee experience.
In some organizations, EX is synonymous to talent development. It goes beyond offering free lunches or discounted gym memberships, and instead provides talent the room to grow.
"One of the things that's incredibly important to employees – both those in their early career and those who are well into their career – is the feeling that they're being invested in," shared Ashley Goldsmith, chief people officer of HR tech group Workday.
Employees have an innate desire to "develop themselves professionally in their roles."
Workday's career opportunity graph
As a specialist in human capital management, Workday sets out to practice what it preaches.
"We do put a lot of value in how technology can support us," Goldsmith told HR Tech News. "We've invested in a number of things. One area is around something we call the opportunity graph."
The analytics tool collates data on the career trajectory of past employees in order to give anyone – who may be in a similar position – a map for exploring new career possibilities.
The graph visualizes the 'history of transitions' within a given role and guides the next generation of workers in deciding which skills to sharpen and which path to take.
READ MORE: Workday's chief people officer on the secret to a great culture
"As an employee, I can look into the technology and see where other people in my position have gone in their next steps in the company," Goldsmith said.
"If a software engineer is thinking they'd like to advance their career and asking, 'What else might be an interesting opportunity for me?' they can look and see where others have gone before, and it probably opens doors that they never knew about."
"Instead of just thinking linearly about becoming a senior software engineer," Goldsmith said, "they may find that people have gone to work in product management or in IT."
Workday's opportunity graph also allows employees to see the requirements of a job they're eyeing and to apply if there is an opening.
"They can even see the names of the people who are in those roles in the company, so they might want to reach out," she said.
The 'Third Age' of HCM
For Workday's people and performance evangelist Greg Pryor, it's part of what he calls the 'Third Age of Human Capital Management.'
Gone are the days of the industrial-age mindset; when talent managers viewed workers simply as "gears in a broad machine," Pryor said at a 2018 briefing.
What Workday strives to do with its suite of HR tools is to help other organizations enable people.
"These types of technology advancements," Goldsmith added, "let people put themselves in control of their careers and not have to wait for the company to tell them what's next. They can really start to define those answers themselves."