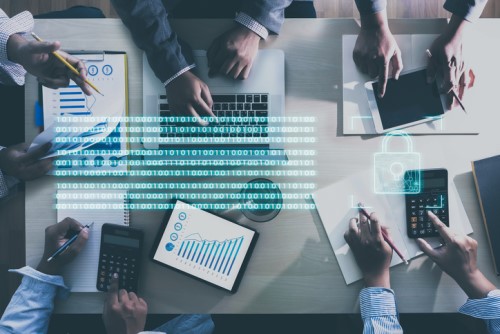 HRIS systems are the future – that much we know. But how does one fall into this new sub-section of HR? And what trends can you expect to see come to the fore.
We spoke to Dolly Oyenuga, a seasoned HRIS specialist, who revealed to us what first ignited her passion in all this people-related.
"My role essentially is the IT arm of the HR function," she prefaced. "I manage the HRIS systems we have in the organization, looking after everything from reports and data insights, to managing the employee lifecycle. It involves payroll, onboarding, recruitment and succession planning.
"I manage these systems as well as providing support to other employees. For instance, if they don't understand a certain function of their HRIS then I'd be the first port of call."
Dolly started out as an administrator in HR, gaining some general experience and working in all areas of HR operation.
"From this, I discovered I really enjoyed the data and the systems side of HR," she told HR Tech News. "Within this, I started to specialize in this area, and soon the opportunity came about to be the systems lead in the organization."
We asked Dolly, in her well-respected opinion, what were the future trends in HR Tech.
"It's probably a pretty common buzzword but artificial intelligence and chat bots are really coming into their own," she explained. "In talent acquisition, it's a trend to streamline and focus the talent selection using tech. I believe that HRIS is going to specifically be used for finding the right candidates for roles on offer.
"Another key trend involves analytics – it's becoming very important in organizations, though it's something of a slow burner. It's so essential to help companies understand their data and the stories behind it. Finally, I'd have to say cloud and mobile usage popularity is on the up. End users will be able to gain access to all of their information at any given time and in any given place. It allows them to perform whatever tasks they like, from approving expenses to booking in time off."
Don't forget to tell us your thoughts on HR Tech – and potentially win a bottle of Champagne, here.
HR Tech News is asking HR professionals to share insight into the key issues and challenges relating to HR technology.
What area of HR technology do you find most complex, challenging or interesting?
What do you think will be the biggest game changer or disruptive force to shape the industry in the next five years?

Thank you in advance for your time and input.