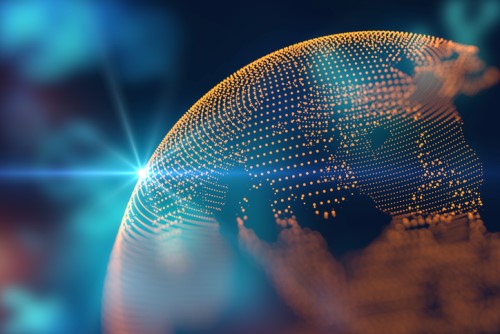 HR Tech News provides the latest updates on vendor financing, mergers and acquisitions, partnerships, and major product launches and updates.
Veritas Capital to purchase GE Healthcare IT unit for US$1bn
Private equity firm Veritas Capital and General Electric have agreed on the sale of GE Healthcare's management software unit for US$1bn in cash. The Value-Based Care Division digitizes the financial, clinical, and workforce management systems of healthcare providers. Veritas plans to operate the division as a standalone business. GE Healthcare says it will refocus on smart diagnostics, artificial intelligence and other digital products after the sale.
Indeed to manage Canadian job site Workopolis.com
The world's most widely used career site, Indeed, will take over the operations of Canadian jobs portal Workopolis.com. Recruit Holdings, which owns Indeed, is poised to complete its acquisition of Workopolis.com this month. Indeed will manage the site as part of a publishing network that spans more than 60 countries and is used by more than 200 million jobseekers each month.
Bupa Global and Mercer kickstart international workplace health scorecard
Health insurer Bupa Global is partnering with HR consulting firm Mercer to launch the HERO International Scorecard, an online tool that examines workplace health initiatives. The scorecard looks at employers' healthcare best practices, program costs, and employee participation rates, among other factors. Bupa Global claims the US version has been shown to effectively predict trends in healthcare costs.
Justworks raises US$40m to enhance tools for small businesses
Fintech group Justworks has built up US$40m in venture capital to bolster its suite of HR tech solutions, such as payroll and workforce management systems, for small businesses. The New York-headquartered company says it is hoping to create automated back office support to smaller enterprises. FirstMark Capital led the funding and joins Redpoint Ventures, Index Ventures, Bain Capital and Thrive Capital as investors.
Bullhorn snaps up Salesforce-powered recruitment tech firms
Boston-based cloud computing firm Bullhorn has expanded its portfolio of recruitment software providers after it purchased Talent Rover and Jobscience. While Bullhorn refused to reveal the terms of the deal, the company is aiming to enhance staffing and recruiting solutions by targeting companies built on the Salesforce platform. Bullhorn earlier acquired Connexys, another Salesforce-based recruitment software firm, to support the European market.
HeadHunter Group gearing up for US$250m IPO
HeadHunter Group, the online recruitment platform, is preparing to raise up to US$250m as it floats on the Nasdaq. The Moscow-based jobs portal has made US$82m in sales since 2000. It lists 380,000 job openings and stores 24 million resumes in its database. It operates in Russia, Ukraine, Belarus, Kazakhstan, and Azerbaijan.
TaxSlayer and Hurdlr streamline tax filing for self-employed
US fintech group TaxSlayer has teamed up with mobile app startup Hurdlr on an interface that claims to simplify tax filing for the self-employed. Small business owners, freelancers, and independent contractors can maximize the tax deductions for so-called "1099 employees" by tracking business expenses on Hurdlr. The app automatically transfers the information into tax forms via TaxSlayer.