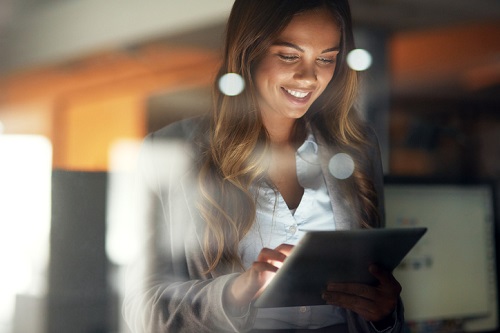 HR Tech News provides the latest updates on vendor financing, mergers and acquisitions, partnerships, and major product launches and updates.
Ceridian IPO to raise US$200m for HR tech innovation
Ceridian has filed for an initial public offering on the New York Stock Exchange and Toronto Stock Exchange to raise a reported US$200m. The HCM vendor has yet to release details on the share price, but the cash generated will settle part of the company's US$1bn-plus debt to private equity owners. The double IPO will also likely cement Ceridian's position in the HR tech space as the company looks to continue its mission to innovate as a cloud-based SaaS vendor. "The offering will boost our financial flexibility and provide access to capital, allowing us to accelerate our plans for the future," wrote chairman and CEO David Ossip. Ceridian's total 2017 revenue was US$750m, up from US$704m a year earlier.
Scout Exchange recruitment platform secures US$100m funding
Scout Exchange, the Boston-based developer of electronic recruitment platform Scout, has raised US$100m in funding from TRI Ventures to fast-track growth of the recruitment marketplace. Scout connects employers with third-party talent acquisition specialists. It uses machine intelligence in its algorithms to make sense of job descriptions, and match headhunters suited to finding the right talent for specific industries. The system has been adopted by 50 Fortune 500 companies.
Accolade upgrading healthcare platform after US$50m funding
Personalized health and benefits platform Accolade has received US$50m in its latest investment round. The Pennsylvania-headquartered company is targeting new markets as it grows its workforce and upgrades its Personalized Advocacy tool. Serving more than 1.1 million US employees and their families, Personalized Advocacy links users to healthcare and benefits resources based on the users' personal health data, and purports to help them make smarter choices about their medical needs.
The Segal Group acquires indie HR consulting firm
Private consulting firm The Segal Group will expand its range of services in North America with its acquisition of independent HR consulting firm The Singer Group. The purchase will merge The Singer Group with the public sector HR consulting practice Segal Waters Consulting. The Singer Group specializes in organizational design, compensation, performance management, and other HR-related consulting services, and will receive support from Segal in the area of compliance and benefits.
Slack integrates Workday HR functions
Slack, a cloud-based collaboration software, will be hosting HR tools on its ecosystem after striking a partnership deal with HCM software vendor Workday. Teams with a Slack and Workday subscription can access leave request tools from Workday directly on the Slack interface. Employees can also search for a co-worker's profile and provide employee feedback within the team collaboration platform. Developers are also planning to include Workday alerts into Slack's notification system.
Xref People Search uses employee references to pinpoint candidates
Xref, the Sydney-based employee reference verification service, has launched a standalone analytics tool to help recruiters across the world source candidates based on past employee references. The Xref People Search engine allows headhunters to pull up names of prospects by mapping out and filtering feedback submitted by referees via the Xref platform. The information may include details of a candidate's job functions and places of employment. Insights are stored privately in the database. The search tool, currently in beta mode, will be marketed as a paid add-on service to users of core Xref offerings.
Robot software developer AllyO boosted by US$14m financing
Sunnyvale HR tech startup AllyO has received a fresh capital injection of US$14m from Bain Capital Ventures, Cervin Ventures, Gradient Ventures (Google's AI fund), and Randstad Innovation Fund. The new funding will be used to help enhance the artificial intelligence system running AllyO's recruiting tool Ally. The technology automates "all cumbersome recruiting tasks". The developer aims to double the size of its business management and product development teams.
VR specialist ActiView scores US$6.5m to improve job screening tech
ActiView, the Israel-based virtual reality tech company, has secured US$6.5m in Series A funding from the Teddy Sagi Group. ActiView plans to expand its VR tech development as it continues to cater to 10 major customers in Israel and Europe. The VR system, which relies on machine learning, is used to test job applicants. It simulates real-world scenarios at work to gauge a candidate's attitude and behavior.