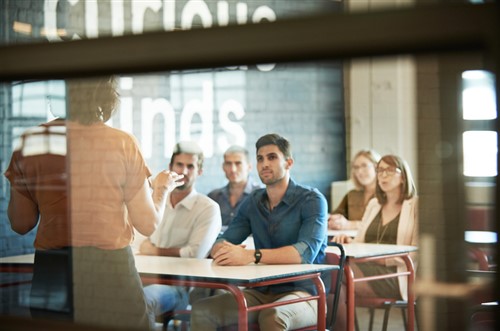 Even the most efficient onboarding process can span four to five weeks, but it can take even longer given the taxing nature of HR work, onboarding experts have argued.
From handing out access cards and IDs, to introducing new hires across teams, scheduling meetings with supervisors and trainers, and helping recruits settle in – the system is in need of disruption.
"Right now, HR is a manual, labor-intensive workplace that still takes too much effort to deliver the experience employees demand," said Clément Buyse, COO and co-founder of tech group PeopleDoc, which advocates for the automation of HR processes.
The SaaS vendor, headquartered in New York, services clients in North America and Europe with solutions that claim to "speak the HR language."
One such tool, the company claims, is the newly launched bot program dubbed Robotics Process Automation (RPA). The capability is embedded into PeopleDoc's proprietary HR tech platform.
The bot follows updates made via the Applicant Tracking System. The program goes to work once the hiring manager switches the status of an applicant to 'Hired', activating the onboarding process.
The new hire's resume and work samples, used during the application process, will be migrated to their employee records on PeopleDoc. The bot supposedly generates all relevant documents, eg offer letter and employment terms, automatically and routes them for approval.
Auxiliary tasks, such as requesting access cards and setting up the new employee's computer station, can also be automated by the bot.
After the employee supplies all pertinent information, the program instantly updates the company's HRIS and other management systems.
"We are building on our process automation capabilities to provide process orchestration," Buyse said.
PeopleDoc shares the space with other HR management software makers deploying their own battalion of bots. Air HR, BotCore, and Softweb Solutions cover a variety of core and strategic HR processes, from recruitment to employee engagement.
"My peers who are HR professionals are going to be out of jobs really soon, and they haven't got a clue," Rachel Maclean, COO and co-founder of the UK's Air HR, told Talent Economy. Maclean said low-level, low-value HR work can be delegated to bots.