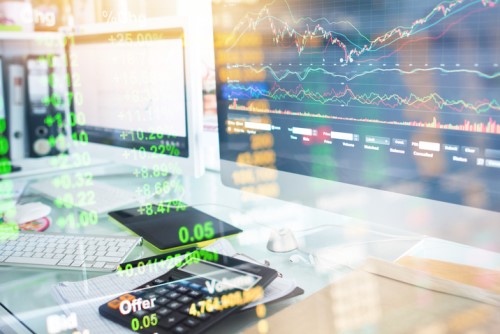 Organizations are pouring money aggressively into artificial intelligence – expectations for AI are now "sky high," said industry analyst Josh Bersin.
In 2016, as businesses outside of Silicon Valley began hiring researchers and developing their own AI systems, worldwide spending on AI research reached US$7.8bn.
No longer is AI confined to research labs. It's right at your fingertips as you read this; hitting the mainstream through everyday apps such as Facebook, Uber, and Siri.
Exponential growth
This year, as more industries ride on the crest of AI innovation, the figure is expected to grow to $19.1bn before doubling again to about $46bn by 2020, according to research firm International Data Corporation (IDC).
The exponential growth means companies are now realizing how AI – and its more specific areas of deep learning, machine learning, natural language processing, and predictive analytics – are set to give their business a competitive boost.
By 2030, global GDP is expected to rise by 14%, equivalent to an additional $15.7tn, said PwC. This is likely the effect of businesses automating processes and augmenting their existing labor force, and a result of increasing consumer demand for better products and services.
Which regions will gain from AI investments, and by how much?
| | |
| --- | --- |
| Region | AI-induced GDP growth by 2030 |
| China | $7.0tn (26.1% of GDP) |
| North America | $3.7tn (14.5%) |
| Northern Europe | $1.8tn (9.9%) |
| Africa, Oceania, and Other Asian Markets | $1.2tn (5.6%) |
| Developed Asia | $0.9tn (10.4%) |
| Southern Europe | $0.7tn (11.5%) |
| Latin America | $0.5tn (5.4%) |
Source: PwC

AI spending in HR
This same fervor for AI funding is reflected in investments on HR tech. In 2017, more than $1bn worth of capital was pumped into the HR tech industry through seed funding and other financing rounds.
A preliminary analysis by Lighthouse Research & Advisory estimates half of the capital boost went into companies that incorporate some form of cognitive tech.
Ben Eubanks, principal analyst at Lighthouse R&A and author of the book Artificial Intelligence for HR, expects AI-powered HR tech companies to receive even greater financial backing this year.
"Based on the volume and the messaging we're seeing in the industry, this is expected to increase in 2018, especially in critical automation areas such as sourcing and screening candidates, highlighting employee sentiment, and other highly administrative use cases," said Eubanks.
"As new funding rounds happen in 2018 and beyond," he said, "I expect to see additional money poured into firms that are leveraging AI technologies like machine learning and natural language processing to help automate tasks, speed up solution delivery, and personalize service for workers."
HR Tech News is asking HR professionals to share insight into the key issues and challenges relating to HR technology.
What area of HR technology do you find most complex, challenging or interesting?
What do you think will be the biggest game changer or disruptive force to shape the industry in the next five years?

Thank you in advance for your time and input.