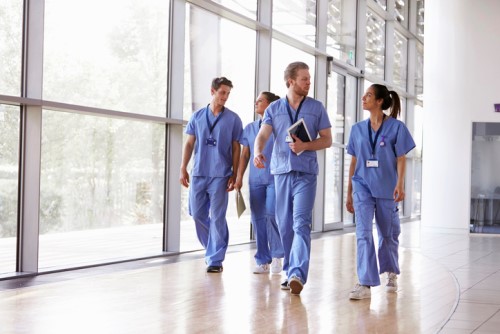 From scheduling to pay processing to keeping track of professional licenses, HR in the medical industry faces some of the most complex workforce challenges.
Clinician providers, such as the Michigan-based Kalamazoo Anesthesiology PC, deploy doctors and nurses to various locations; process their pay; and ensure members possess the right qualifications for the job.
Kalamazoo Anesthesiology, in particular, required a system that would:
Schedule the medical team's on-call and regular shifts fairly and equitably
Monitor time spent beyond those shifts
Follow specific rules to process pay accurately
Keep track of employee credentials, eg expiration of licenses
The situation called for a unified HR software that could handle human capital management, scheduling, and payroll on a single platform.
Considering that the end users needed to be on call, Kalamazoo Anesthesiology wanted everything to be accessible on-the-go. A mobile app was necessary.
The group chose a suite of solutions from Kronos, which allowed HR to perform core and strategic tasks amid the demands of the healthcare industry. This collection of tools included, among other things, the Workforce Ready HR, Workforce Ready Time Keeping, and Kronos EZCall products.
Workforce Ready HR begins with hiring and retaining best-fit employees and supporting their development.
From onboarding, recordkeeping, and benefits administration, the platform allows for paperless transactions, employee self-service, and mobile access, and ensures compliance with labor regulations, such as the Fair Labor Standards Act and the Affordable Care Act.
Workforce Ready Time Keeping automates time and attendance monitoring, and processes work hours into pay. The system operates on rules preset by the management for payroll accuracy, especially since some members of the medical staff receive additional hourly pay, on top of their salary, based on when and where they work. Employees can also access their time, attendance, and accrual information through the platform.
The medical industry is known for keeping staff on a demanding schedule. The introduction of the Kronos EZCall, however, opened up a system for reducing chances of burnout and fatigue among staff. EZCall plans regular and on-call assignments, and provides for seamless rotation.
Related stories:
How a growing business can streamline HR
The 'all-in-one' app transforming people management
US plans to upgrade federal HR system