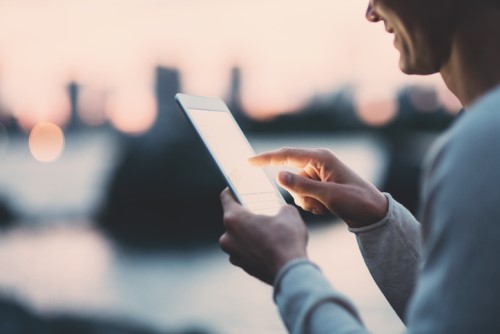 When US fashion house Coach Inc. was renamed Tapestry in 2017, the fashion holding company wanted more than just name recall – it wanted an identity that connects with people.
Coach, the 77-year-old luxury brand, continues to exude a classic style in its collection of handbags, briefcases, clothing, and accessories.
Tapestry, as its holding company, is aspiring to diversify and grow more brands especially after its recent acquisition of shoe brand Stuart Weitzman and handbag brand Kate Spade.
At the heart of these three storied brands is a narrative of inclusivity. Tapestry is entering a new era in the luxury goods market, one that embraces both cultural and digital change.
And "HR is front and center, first of all," Sarah Dunn, global HR officer at Tapestry, told the audience at SuccessFactors Las Vegas 2018, "because people are at the center" of this shift.
"When we sat down to think about A) what are we going to call ourselves B) who do we want to be, we started with a listening tool," she said. The tool was deployed across stores. "Our employees told us what they wanted Tapestry to be."
"Customer experience is so important to us, so how we create an employment experience that matches that customer experience is absolutely paramount for us," she said.
Enterprise investments
Before Tapestry could foster its people-centric culture, the company invested in tools that would steer the team toward its vision.
"When we started to think about what we wanted this backbone of Tapestry to be, we knew we needed to make enterprise investments," Dunn said. We started looking at all of our core systems."
Tapestry implemented eight modules of SuccessFactors in 15 countries for about 18,000 employees within the past year.
"We sort of did a big bang. And that enabled us to show the company, show every employee that we were serious, that we were investing in our future, putting the tools in place that would make their lives and their working experience easier," she said.
Dunn's advice to HR leaders when mapping out their team's digital journey is to do the "foundational work" of examining their technology choices and being involved in the implementation.
During Tapestry's first year of implementing SuccessFactors, Dunn wanted every employee and manager confident in using the platform.
"This year is about getting the HR trains running on time, seamless processes, hand-off, easy-to-use systems, everything working as it should. You've got to get that right," she said.
For Dunn, enterprise investments are intended to lift the roadblocks that make work frustrating, and to ensure employees are able to bring their A-game into the workplace.
"If we can have this frictionless work, then [HR leaders] can spend their time in the human revolution, in creating the culture, supporting the leaders, and coaching every employee to be the best that they can be."