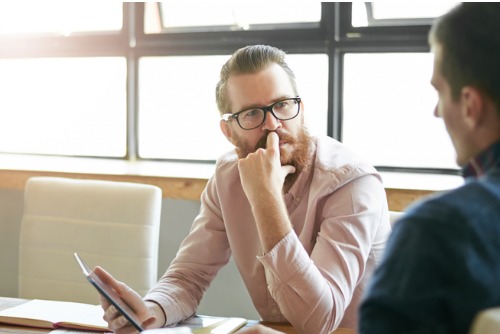 What do top companies have in common when it comes to embracing HR technology?
For Anna Foat, business innovation expert and panelist at the HR Tech Summit, the best companies go beyond tech adoption.
"Digital transformation is much more about people as opposed to products," Foat told HR Tech News. It's about understanding how people react to change.
Learn about true digital transformation from Anna Foat at the HR Tech Summit in Toronto on June 26 & 27, 2018
"Moving from products to people is the main lever of digital transformation," said Foat, director of global digital transformation at Sun Life Financial.
Her lessons on strategy and implementation come from 20 years of experience, from leading BlackBerry through hypergrowth, and IBM on digital content, to advising start-ups on innovation.
More than a buzzword
Staying ahead of the digital revolution is crucial for HR. The US$14bn-plus market for HR tech is reinventing itself, according to industry analyst Josh Bersin of Bersin by Deloitte. HR tech is booming: a new breed of vendors is offering more versatile people-management software to support a robust digital HR strategy, yet businesses still grapple with change.
"People talk of a digital transformation, and it's become a bit of a buzzword," Foat said.
Foat identified three factors that make up a successful strategy: clear vision, tolerance for risk, and greater latitude for employees to master new tech.
Having a clear vision allows HR and business leaders to understand what tech they need; having a healthy tolerance for risk enables them to take on projects they have never done before.
While the first two factors define the 'what' and 'why' of the project, the third factor – giving staff greater involvement in the tech implementation – defines the 'how'.
"In the highest-performing teams that I've been involved with, a lot of latitude was given to staff in terms of how," Foat said. The engagement can be empowering. It's about HR and business leaders being able to share the responsibility with their teams, to say: "'There's no playbook, but we trust that you will make the right decisions in order to move the ball towards the goal post.'"
Anna Foat will be a panelist at the HR Tech Summit Toronto 2018 on June 26 and 27. She will be discussing digital transformation and how HR and business leaders can move it forward.

Related stories:'
Sometimes the tech isn't quite where it needs to be'
How tech can build customer-centric cultures
Crash & burn? Why your tech implementations are failing