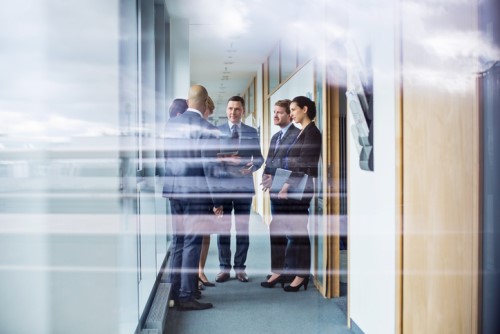 Research from Mercer indicates that although 63% of organizations are planning new investments in HR tech over the next three years, business leaders must also be aware of the roadblocks that could potentially jeopardize the projected outcomes of that investment. Mercer's 'Journey to Digital HR' paper found that up to 30% of HR tech implementation projects fail due to poor change management and 16% falter due to the absence of a solid business case.
Those statistics echo the experiences of Alec Bashinsky, CHRO Asia Pacific Region at Deloitte. Bashinsky has over 30 years of HR experience and for the last nine months has been steering a HRIS implementation project at Deloitte, helping the firm shift from Oracle to SAP SuccessFactors.
"The big issue for me is that in many cases HR leaders don't know how to put together a business case to drive that HR tech implementation forward," he told HRTechNews. "It's like any other investment – if you can't articulate what the business benefits are, you'll have great difficulty getting it off the ground and implemented successfully."
Bashinsky added that the benefits he's referring to are not the "default business case" of cost savings and headcount reductions – although he said these are obviously important – but rather elements like effective talent analytics, deeper workforce insights and greater efficiency.
A major component of creating a business case is having a HR leader who understands the HR roles of the future and what technology can deliver to the business, Bashinsky said.
"There are too many CHROs who just don't get the HR roles of the future; they are still caught up in the bureaucracy, the politics, the day-to-day transactional aspects. Yet we now have a great opportunity to transform how HR delivers its services. It might be introducing shared HR services or introducing a new performance management approach because previously you didn't have a HR process around it. Technology is facilitating all of these fundamental changes."
Bashinsky also suggested that understanding good change management process and having sound project management skills are critical factors for successful HR tech implementation.
"It's not just change management but also having good project management skills," he said. "I see these skills as being a critical part of the HR toolkit. Whether it's for D&I initiatives, employee engagement projects or introduction of new technology, project management skills are now something I look for in the HR managers joining our organization."
Bashinsky suggested those project management skills have played a critical role in Deloitte's transition to SuccessFactors.
"We set up a steering committee which encompassed finance, IT, HR and my own project lead. We met once a month during the very early stages in order to have a unified plan of attack. As the plan moved ahead, I would meet with my project lead once a week to keep track of progress," he said.
Bashinsky said he was actively involved for two key reasons: firstly, to make sure what was promised could or would be delivered; and secondly, for knowledge sharing purposes.
"If I understand where the changes are and what that will involve, I can sit with the executive team and say 'this is where the impact of this particular rollout will impact in your business'. I've also found that CHROs are not passing down the vision and they are not upskilling their people in the HR function to be able to handle digital HR."
Project management skills have also been critical to Bashinsky and his team in terms of setting realistic timeframes.
"What we've had to do in the user testing phase is buy some more time. The organization will invariably say 'get this done in four or five months', or whatever it is, so we made sure we had a plan to ensure we had some leeway. That way if something went wrong or some of the configuration wasn't right, we could buy the time.
"It was particularly important that you could sort that out within the implementation team without having to involve the whole organization. Once you go out and say to the organization that on 30th April we'll be doing this, and you don't deliver it, you quickly lose your credibility."
Finally, Bashinsky suggested that tech implementations often come undone when the organization attempts to do it all in one go.
"I'm a big believer in piloting components of it either within a function or department, or breaking up the implementation into phases so the organization can have the right change communication plan to absorb the pieces as you work along the journey to complete the whole tech implementation," he said.
Related stories:
Digital HR at UBS: 'The only choice is how well we do it'
How Telefonica cut HR costs by 40% with cloud-based IT