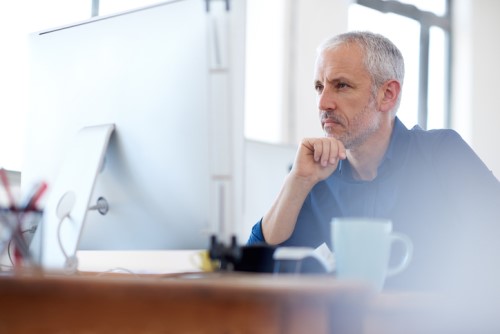 The $14bn HR software industry has a growing ecosystem where both industry heavyweights and disruptive startups thrive.
Given their diversity of functions, HR software solutions range from all-in-one human capital management tools to specialty SaaS, such as talent intelligence or blockchain payroll systems.
HR leaders lost in a flurry of options should ask themselves whether it makes more sense to buy software outright, build their own proprietary app, or partner with a vendor for a client-branded platform.
For Larry Cummings, co-founder of HR Tech Alliances, a boutique advisory firm that helps HR tech business leaders find and manage partnerships, an important aspect of all three options is the research and consideration that buyers make before the big decision.
"If they've already made up their minds without pursuing other options – do you build, do you buy, do you partner, or some combination of the three – then there's a very high probability of failure," he said.
Cummings believes an organization aiming to build everything on their own might be overestimating their own capability. On the other hand, businesses that skip on the chance to build their own app might not understand "the value of owning something".
"Each of these questions can be broken into sub-components," he said. "Do you build [the app] yourself, how will you build it, and will you outsource to a distributed development team?"
The cost of building an app from the ground up also varies based on the functionality. A benefits module built in-house for about three to four months reportedly costs US$11,000 to $13,000, while a recruitment module is said to cost up to $25,000 to $29,000. That's not counting the cost of AI armaments such as machine learning, facial recognition, and natural language processing.
Of course, there's more to enterprise software than just its functionality. A robust HR information/ management system should be user-friendly, intuitive, engaging, and designed well. More importantly, the software should be open for integration and subsequent upgrades, and built around your team's current workflow.
So, should you buy or build your own HR software? There is a third option.
Going with a tried-and-tested HR tech vendor – open to working side by side with the client to configure the software to their needs – is the most logical option for buyers of any size. The point is to keep asking vendors the tough questions about what the software can and cannot do.
As Cummings puts it: the buyer needs to question the process.
Related stories:
Buyers' Guide: HR software for small businesses
Outdated payroll methods are costing you
Is this 'speedy' phenomenon the future of HR Tech?