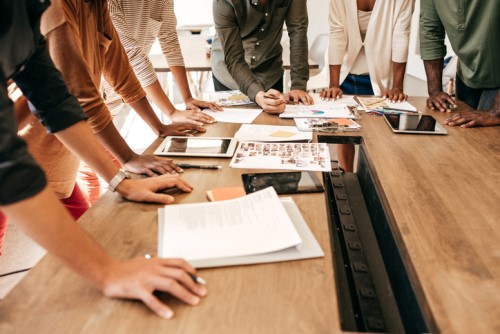 By 2020, 30% of global midmarket and large enterprises will have switched to a cloud HCM system for administrative HR and talent management needs, according to market research firm Gartner.
Not everybody, however, is eager to jump to the cloud for their HCM suite, the firm noted.
Some businesses are happy where they are with their on-premise solution. Others are concerned about the cost or security of cloud tech, while others are too busy juggling competing IT priorities to make the shift.
But to companies that are now reaching a level of digital maturity, Gartner has named four HCM software vendors that are leading the pack in the 2018 Magic Quadrant. Here's a quick rundown:
Workday
Most notable features/benefits:
Core HR functions
Global benefits administration
System performance
Reporting capabilities
Mobile application functionality
Oracle
Most notable features/benefits:
Compensation planning
Benefits administration
Career and succession planning
HR service delivery
Recruiting Cloud module
Work Life solutions
Advanced Controls to integrate AI/personal digital assistance
Ultimate Software
Most notable features/benefits:
Fixed-bid implementation to allow buyers to predict costs
Expanded AI and machine learning use cases
Mobile application functionality
Performance management
Career and succession planning
Time-capture module
SAP
Most notable features/benefits:
Mobile app functionality co-designed by Google
Job analyzer that uses machine learning to check for unconscious bias
Visa and work permit management tool tailored to individual countries
HR service delivery
As HR continues its digital shift, comprehensive cloud HCM suites will replace some aspects of face-to-face HR management.
"This shift to digital HR administration is driving the need for compelling and personalized UXs, as applications become the 'face' of HR departments," Gartner said.