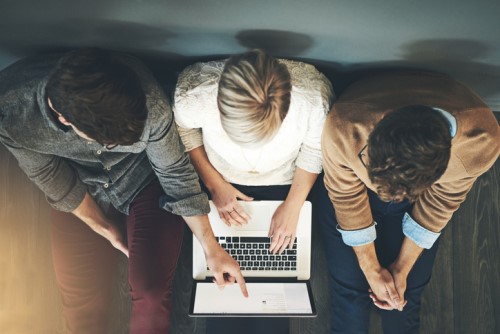 There was a debate going on in the last quarter over the real power of the all-in-one human capital management (HCM) system – and it all started with the metaphor of an iPhone.
All-in-one HCM
As the narrative goes, software solutions – known as "all-in-one HCM" – offer both core and strategic HR functions on a single comprehensive platform.
A single HCM system, for instance, can offer a wide variety of functions such as shift management, payroll and benefits, reporting, and predictive analytics and other tools all in one go or as add-ons or iterations.
But every function would essentially be developed, configured, and deployed by the same vendor.
All-in-one HCM platforms are smart (some use machine learning) and multi-function. Hence, the nickname "iPhone" of the HR tech industry.
Point solutions
On the other hand, software options – known as "point solutions" – typically focus on only one or two main HR functions but allow for integration with other brands of software.
An HR software from one vendor that functions as an attendance monitor, for instance, will offer time-tracking, record-keeping, and reporting. But it is unlikely that it will incorporate a diverse range of options, such as a payroll and benefits or applicant tracking dashboard, into its program.
Some point solutions are open to integration, however. You can use a variety of single-use solutions together if they are interoperable.
Practical considerations
It is important to note that even the most advanced AI-powered HCM solutions will never be able to offer all "solutions" at once. Some degree of flexibility is given to users to incorporate add-ons and reconfigure their platform.
As for point solutions, the tendency of some buyers to purchase items one at a time and from different vendors increases the likelihood of ending up with two incompatible tools.
Buyers should also consider the ease of use and the data management capability of their software choice.
"You've got to think about integration. Modules from different vendors often do not seamlessly integrate or talk to one another – creating a tech headache and inefficient processes," said Darryl Garber, chief commercial officer at ELMO Cloud HR & Payroll.
If you're still unsure, HR Tech News recently reported on exactly what your HRM system should include. Find out more here.