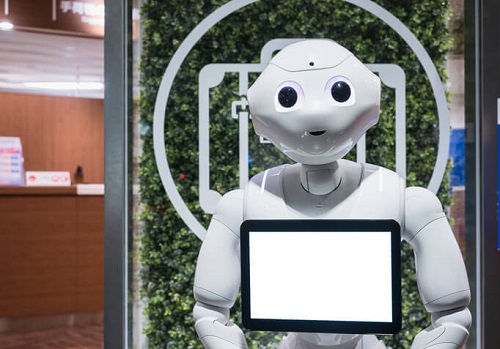 A robot has been invited to the UK Parliament as its first non-human witness to give evidence on the power of artificial intelligence. With automation threatening the future of many jobs - it's a rather fitting time for it.
Pepper the robot – the brainchild of developers from SoftBank, an electronics company in Japan – will appear before The Commons Education Select Committee next week.
The hearing will explore the potential of AI, the automation of job roles and examine the challenges of the Fourth Industrial Revolution.
Developers have spawned multiple versions of Pepper since its debut in 2014. The version set to appear at the hearing will come from Middlesex University.
Reminiscent of WALL-E, Pepper is considered a robot "trained" to help with jobs and interact with humans. It's packed with two HD cameras, four microphones, and a touchscreen about the size of a tablet mounted on its chest.
"This is not about someone bringing an electronic toy robot and doing a demonstration," Committee chair Robert Halfon told Tes. "It's about showing the potential of robotics and artificial intelligence and the impact it has on skills."
"If you think we are going to be the living version of the Matrix, it is not going to be like that. But I think it will be exciting, interesting and it's basically showing what the potential is," Halfon said.