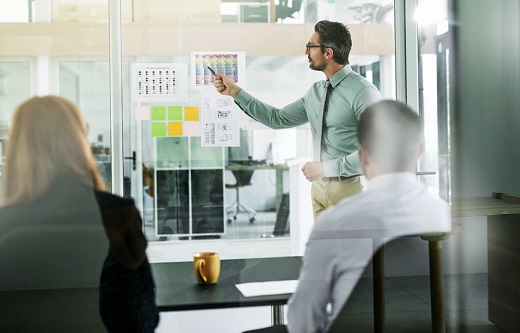 HRD talks to Mark Souter, HR Product Sales and Strategy Lead, ServiceNow, about HR's level of digital skills/competencies and how to convince CEOs or CFOs to invest in HR technology.

Is there any area of HR's work that you believe would really benefit from technological disruption and innovation?

Unstructured HR work, that is typically managed by email, Microsoft Excel or phone calls, and can take up to 60-70% of HR practitioners time.

One way to minimise or eliminate email as the primary communication method for HR Departments is to implement case management functionality with workflow capabilities. This means cases can be auto-routed to the appropriate person or team for follow-up and response, and everyone has visibility on the status of requests.

The next step is for companies to empower employees to access 'self-service' HR. Allowing employees to get answers to their questions, will mean HR practitioners will not have to spend a significant part of their day answering transactional or repetitive questions.

Building an HR 'knowledge base' that contains relevant information, FAQs and policy guidelines that can be accessed by employees directly, can save organisations huge amounts of time, money and mean that HR departments can focus on more strategic activities, such as recruitment or talent management.

What are your thoughts on HR's level of digital skills/competencies? Do you think HR is doing enough to ensure these skills keep up with the pace of technology change?

The pace of technological change is rapid, across all areas of the enterprise. However, there is growing recognition that HR departments need to continue accelerating their skill and competency in digital technologies to ensure that they are taking advantage of the latest tools to maximise the strategic value that HR can bring.

Is there any particular aspect of HR technology that your company has focused on in recent times that might be considered cutting edge?

There are two main areas where ServiceNow impacts HR: automating routine processes to free up time for more strategic initiatives (e.g. talent management), and 'consumerising' the interactions that create the employee service experience. This is achieved through three main tools:

Omnichannel communications

HR is increasingly moving to a service delivery model, where HR services and information are delivered to employees through multiple channels in a consumer friendly manner. By enabling tools like telephone integrations, chatbots, or SMS to access and deliver HR services, companies can provide an experience to employees that is streamlined and user-friendly, and more akin to their day-to-day interactions with consumer platforms.

Automation of employee lifecycle events

Employee enquiries and routine processes – such as taking leave of absences or 'on-boarding' new employees – are two of the most common tasks that HR teams have to respond to. They are also some of the most time consuming: in many organisations, email is still the most common way for employees to ask questions, followed by phone calls and visits to the HR office. These types of work can be minimised or eliminated by using chat or chatbot technology and machine learning capability to understand, pre-empt, and provide the right level of HR support at the right time.

Partnerships with HR technologies;

With a wealth of specialist HR software and technology in existence, and different tools for different tasks, organisations can end-up with the complex scenario of multiple HR systems and processes.

Through ServiceNow's technical partnerships, integrations with Workday and SAP SuccessFactors, tie HR technologies together with prebuilt and bi-directional integration into one seamless platform, helping to streamline operations and simplify the employee experience.

How do you convince CEOs or CFOs to invest in HR technology?

It's always important to include senior leaders in the conversations at an early stage, so they can understand the big picture through the decision making process. Another area that can help is by focusing on measurement and analytics.

Being continually accountable for validating the value of HR technology, pre and post implementation, and being able to show demonstrable business benefit, as well as improvements to employee service experience measures, will mean the results can speak for themselves!