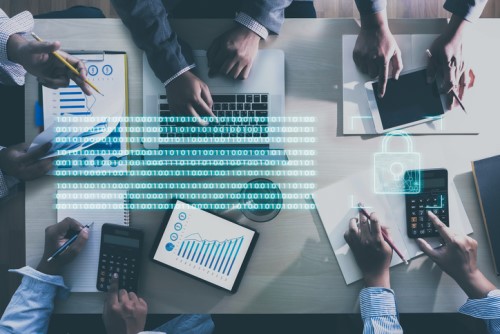 by Kim Del Fierro, VP of Marketing for Area 1 Security
Major data breaches are no longer a rare occurrence in the business world. It comes as no surprise, under those circumstances, that cybersecurity in general is a hot topic. With cloud-based solutions becoming so widely used, cloud security is one of the primary concerns of IT professionals.
That's only one of the things you're expected to keep track of as the chief information officer or as an IT professional for your organization. Knowing how secure the cloud is can help you determine your company's policies for organizational use of public cloud services. What does every CIO need to know about a few of the more pressing issues within cloud security? Let's have a look:
Cloud Usage is on the Rise
When it comes to the discussion about cloud security, it's important to remember that cloud solutions, like any other technology, mostly depend on how we're using them. As the CIO, you will likely be working for one of the 80% of businesses expected to be using the cloud by 2020. This rapid growth is leading to new issues in cloud security. What creates a cybersecurity problem, more often than not, is how users are managing the controls of the cloud solution itself.
There are a couple of reasons for this. The first is that providers of cloud services or solutions can usually afford to maintain better IT security than do many organizations in their IT departments. Also, cloud servers are physically out of reach of the employees, both current and former. Therefore, your primary concern as the CIO should be to ensure that you're using cloud solutions securely.
The Core Vulnerability of the Cloud
Unfortunately, as with many other technologies, the weakest links in the cloud security system are humans. Human error is the starting point of most security breaches. A recent Cloud Security Alliance outlined a "dirty dozen" of security threats prevalent in cloud security. Nearly all of them found human error as the source.
Included in this dirty dozen are weak credential, identity, and access management, account hijacking, insufficient due diligence, and advanced persistent threats. All of these security issues have, at their heart, phishing attacks.
Phishing causes 95% of all cyber data breaches, and of course, this statistic applies to the cloud. Whatever type of accounts hackers wish to target through phishing attack, they can. Education can help prevent phishing somewhat, but technology-based anti-phishing solutions that stop phish before they even land in your employee's inbox are much more effective and secure.
With Area 1's anti-phishing solution, you can ensure that the human-caused weakest links in your cloud security system are eliminated. For any CIO, that peace-of-mind in this time of increasing cybersecurity threats is invaluable.