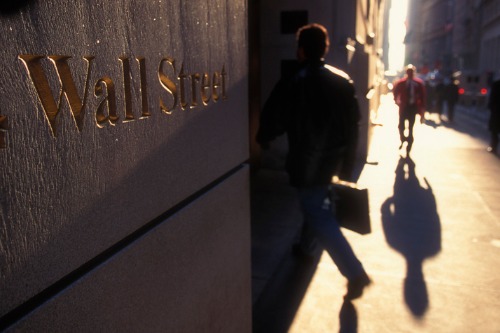 By 2030, close to two million banking and finance jobs in the US and UK are at risk of being eliminated as the industry relies increasingly on artificial intelligence in the next decade.
Global business research firm IHS Markit estimates 1.3 million jobs in the US and another 500,000 in the UK will be affected by the growing commercial viability of AI in the sector. Considering the impact on a worldwide scale, analysts predict up to tens of millions of jobs could be wiped out.
"Banking employees potentially impacted by the introduction of AI include tellers, customer service reps, loan interviewers and clerks, financial managers, compliance officers and loan officers," said Don Tait, principal analyst at IHS Markit.
Job losses and re-assignments will purportedly follow as AI boosts enterprise productivity on Wall Street and beyond. "All in all, AI technology will reconfigure the financial industry's structure, making the banking sector more humane and intelligent," Tait said.
AI had an estimated global value of US$41.1bn in the banking industry in 2018 after overall cost savings and efficiencies were factored in and compared with the cost of operating on existing infrastructures and processes, IHS Markit said.
The business value of AI in the sector, however, is predicted to grow exponentially to $300bn by 2030 with the continued rise of AI-powered financial technologies, the firm noted when it released its 'Artificial Intelligence in Banking' report.
"The innovative capabilities AI will bring to financial services will be transformative," Tait said, referring to how the tech is "poised to challenge and blur our concepts of computing and the 'natural' human."
This "sea change," he said, will require both the public and private sectors to develop "expansive foresight and critical understanding" of the business potential of emerging tech.