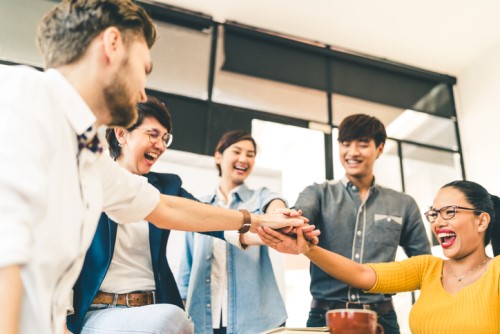 It was her personal encounters of being unique which motivated Carin Taylor to become an advocate of diversity and inclusion (D&I).
"Growing up, I always knew I was different," she recalled.
Taylor was the only girl in a family with four children and, often, the only African-American child in her class – being the "only one" was just a way of life.
Today, as Chief Diversity Officer at HR software group Workday, she has learned to understand her uniqueness. But it wasn't until later in life that she began to celebrate these differences, "not only in myself, but also in those I met."
From her skin color to her sexuality to her self-esteem, Taylor first needed to confront her own insecurities and biases as she rose to the top.
"Who are you as a person? And how will this shape how you think about work?" she would ask herself. "It was a difficult time – but a necessary step in my own self-discovery."
'Diversity fuels innovation'
In the era of #MeToo and #LoveWins, with people slowly unlearning old habits and rethinking old ways of looking at the world, the Chief Diversity Officer is a relatively new – and novel – position.
Taylor's role is to create an environment where "diversity fuels innovation," she said.
Workday's employee data support this: 49% of the product management team is comprised of women while 45% of management and 42% of the entire workforce are from minority groups.
As diversity chief, Taylor makes sure everybody is included in the conversation. The HR technology firm uses its own brand of survey tools to listen to employee feedback.
Workday considers tech to be "the nervous system" that ensures the heart (culture) and the brain (organizational structure) are "working together to move us forward."
"Using technology, we take a weekly pulse on company culture," Taylor said, sending out two questions each week, which employees answer easily on any device.
"Aggregated insights from these questions are shared with our people leaders through dashboards, helping them understand the experiences they're creating for their teams."
For Taylor, D&I isn't just a program – it's a personal mission.
"I'd like for people to remember that I changed their views on what diversity really means, and that I made everyone feel an important part of the game," she said.