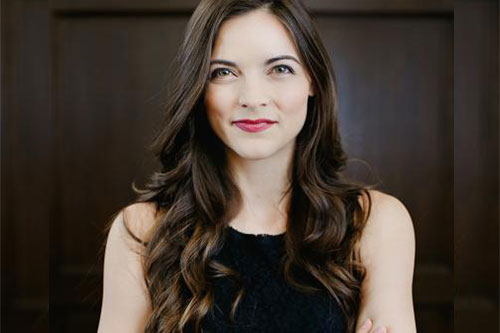 Kathryn Minshew is one of the most well-respected names in the technology world. As the CEO and co-founder of The Muse, a world-leading career-development platform, Kathryn was named one of Forbes' 30 Under 30, a New York Future 50 award winner and one of Inc' Women to Watch in Tech – to name but a few.
As the keynote speaker at our upcoming HR Tech Summit New York, we caught up with her earlier this month to pick her brains over the future of HR technology – whilst she revealed exactly what it takes to make it in this ultra-competitive sector.
First off, we asked Kathryn where her inspiration for The Muse came from. She explained how she was somewhat frustrated by how one-dimensional and archaic the world of traditional job boards seemed.
"Why didn't organizations feel the need to "market themselves" to potential candidates in the same way that jobseekers were expected to sell themselves to an employer? Shouldn't the 'fit' between the two be based on values, work style preferences and genuine insights about the employee experience? Eventually the frustration turned into inspiration, and the idea for The Muse was born.
"Our core belief is that life's too short to hate your career. Today, we help over 75 million people annually - 65% under 35 years old, 55% female and 50% non-white - find jobs they love and navigate their careers. On the flipside, we work with 100s of the world's best companies - from Nike to BlackRock, Facebook to Slack, Johnson & Johnson to Enterprise rental cars - to help them engage top talent by telling an authentic and compelling employer story that highlights the most interesting aspects of their company's culture.
"These stories give candidates the information they need to find a company that is right for them while creating open and honest lines of communication between individuals and potential employers. This simultaneously helps employers curate a smaller pool of candidates who are aligned with their culture and values before the interview process even begins, optimizing their overall hiring process. In addition to hosting employer profiles and open job listings on The Muse, employers use our tools to collect employee-generated content and data, power their career sites and social channels, and measure the impact of "right fit" recruiting."
The tenacity and determination Kathryn had for The Muse certainly paid off – as the career-development platform has gone from strength to strength having amassed several nominations and awards – including being listed as one of Fast Company's Top 50 Enterprise, 2018 World's Most Innovative Company list.
It's a dream many have, to break into this highly competitive yet incredibly rewarding world – but what's the secret to success?
Well, according to Kathryn, it all comes down to persistence.
"Persistence is key," she told HR Tech News. "If you're trying to do something that no one has ever done before, there will be people who tell you it won't work or put up obstacles. It's important to listen to feedback, but sometimes you have to trust your gut.
"Also, pay attention to the source of the feedback - if your customers are telling you they don't value what you offer, that's a much bigger problem than traditional industry players who don't quite understand your innovation yet."
Going further than that, we wanted to glean what Kathryn thought of the future of people and technology. As she's uniquely positioned in both the world of tech and the career-development sector, in what ways does she believe employers can har ness the power of people?
"Great things happen when humanity and technology come together to complement each other," she explained. "For example, using employee generated content or video testimonials in your recruitment branding to make sure candidates hear from the people in roles similar to the ones they're applying to, or structuring your candidate experience so that applicants get information on your company's values and workplace experience (preferably including photos or videos, which help soften and "humanize" text) throughout the process.
"One of the most powerful assets is empathy - putting yourself in the shoes of a candidate or jobseeker and designing process or technology to serve their needs. We hear consistently from The Muse community that they want photo, video and text content about the employee experience throughout their research and application process."
To hear more invaluable insights from Kathryn Minshew, and other technology leaders, book your ticket to HR Tech Summit New York here.