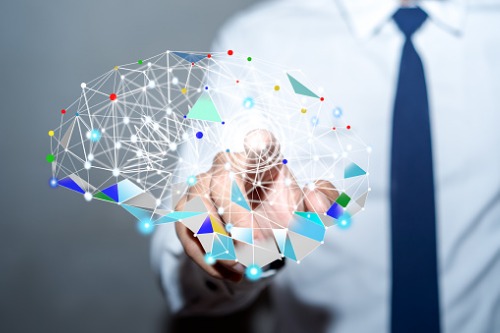 From Silicon Valley to Wall Street, there's increasing demand for highly skilled workers in artificial intelligence and machine learning. But a limited pool of talent has allowed viable candidates who smell the desperation to put a high price on their skills.
The number of job postings featuring "artificial intelligence" or "machine learning" in their description has doubled since 2015, according to global jobs site Indeed.com, and prospective employees are increasingly seeking them out. Search entries for AI and machine learning positions have risen 182 percent in the past three years. But more job searches don't mean more qualified applicants, as industries struggle to find sufficiently skilled candidates.Meanwhile, the lucrative salaries being offered on public platforms such as Indeed.com may pale in comparison with bigger-money AI jobs filled directly or via head-hunters—jobs which can come with huge bonuses and stock options.
"As AI development and adoption continues to rise across industries, it's likely there will be more competition for this talent," said Raj Mukherjee, senior vice president for product at Indeed. "It may be cause for concern for employers looking to find workers with AI skill sets, since these jobs require highly skilled workers with backgrounds in natural language processing, machine learning and data science."
Indeed.com said it analyzed millions of public job postings in the U.S. from June 2015 through June 2018. The report identified job titles that saw more than 20 percent of online postings list "artificial intelligence" or "machine learning" in the description and derived information about salary and location.
If you're looking to get into AI, set your sights on New York, according to the report. Surprisingly, New York—not San Francisco—boasts the highest percentage of AI and machine learning positions in a single metro area, with more than 11 percent of national job postings.
The technology sector has offered the highest-paying jobs in the U.S. for each of the past four years, according to a recent Glassdoor report. Companies such as Apple Inc., Amazon.com Inc., Alphabet Inc., Facebook Inc. and Uber Technologies Inc. have long paid stellar salaries to highly technical candidates with machine learning skills.
These name-brand companies can offer wages and stock options that exceed $300,000, according to Bloomberg Businessweek. Now other industries, including finance and health care, are doling out hefty paychecks as they seek to grab AI talent. Across the board, companies are paying six-figure salaries to attract workers from a limited pool of qualified candidates.
Director of analytics received the highest average pay among AI and machine learning jobs this year, topping off at $140,837, according to the Indeed.com report, which determined average salary through an analysis of tens of thousands of public job postings that explicitly featured wage information. Publicly listed jobs for principal scientists, machine learning engineers, computer vision engineers and data scientists also saw highly competitive salaries, with the lowest average pay well above $130,000. And these jobs offered up to an additional $30,000 if located in New York or Silicon Valley.
Indeed.com's calculations didn't account for employee bonuses, stock options or commissions, which can significantly boost annual wages.
"The industry needs to be creative in order to solve the supply-demand imbalance; one way to do so is by embracing job seekers with non-traditional backgrounds or by training them on the job," Mukherjee said. "As companies continue to adopt AI solutions or develop their own in-house capabilities, it's likely that demand by employers for these skills will continue to rise."
Copyright Bloomberg News
Related stories:
$50K fine for workplace injury
Fired worker commits murder-suicide at former workplace